New additions to programme include Karen Gillan's directorial short debut Coward, Hector starring Peter Mullan and music documentary Big Gold Dream.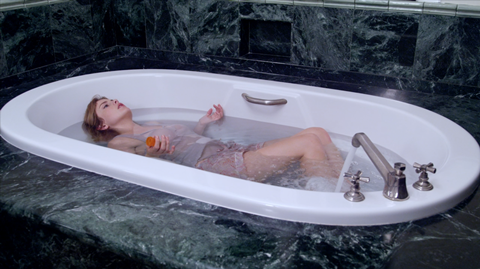 Edinburgh International Film Festival (EIFF) has announced a number of Scottish titles for its upcoming edition, running June 17-28.
Alongside the previously announced Opening and Closing Galas of The Legend of Barney Thomson and Iona, this year's festival will also screen Jake Gavin's Hector, starring Peter Mullan, Karen Gillan's directorial short debut Coward and the world premiere of music documentary Big Gold Dream, which will be followed by an exclusive live gig from singer/songwriter Vic Godard and friends.
Other Scottish titles include The Shammasian Brothers' Pyramid Texts, Colin Kennedy's directorial debut feature Swung, Martin Radich's Norfolk, Talulah Riley's writer/directorial debut feature Scottish Mussel, Karen Guthrie's The Closer We Get and Vicky Matthews' documentary Andrew Carnegie: Rags to Riches, Power to Peace.
Joining Gillan's Coward in the shorts section are Greg Hemphill's Gasping, starring Frankie Boyle and Gianni Capaldi, and Owen Rixon's animation Toonocalypse.
EIFF will also see a special performance from Bill Drummond following the screening of his documentary Imagine Waking Up Tomorrow and All Music Has Disappeared, while ex-Marillion frontman Fish will attend the world premiere of his fly-on-the-wall documentary Polska.
Also attending this year's festival will be cyclist Graeme Obree, AKA 'The Flying Scotsman', for David Street's documentary Battle Mountain, with further guests attending EIFF to be announced at a later date.
Mark Adams, EIFF artistic director, commented: "We are delighted to be presenting so many films with Scottish links at this year's festival. Not only are we opening and closing with brilliant new local films, but the festival is punctuated with terrific Scottish documentaries, shorts, animation and features."
"This extraordinary level of Scottish creativity on show at the EIFF is also apparent to those attending Cannes this week. The Scottish Government is committed to supporting the hard work of Scottish filmmakers at festivals in Scotland, the UK and overseas," added Fiona Hyslop, Cabinet Secretary for Culture, Europe and External Affairs.
Natalie Usher, director of film & Media at Creative Scotland, said: "We are delighted to see such a large number and variety of projects with a Scottish connection screening throughout the Festival, demonstrating the talent and skills of filmmakers and crew working in Scotland."
For more information, visit EIFF's website.