Eli Wallach, the veteran character actor whose film credits included The Magnificent Seven and The Good, The Bad And The Ugly, has died. He was 98.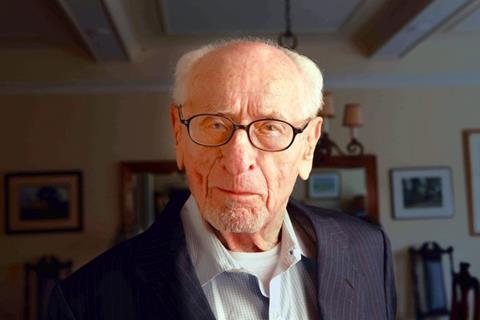 Wallach was born in Brooklyn and studied acting at the Neighborhood Playhouse before service in the Army in the Second World War, when he advanced to the rank of captain in the Medical Corps.
He returned to acting swiftly after the War, making his Broadway debut in 1945 in Skydrift. Six years later he won a Tony for Tennessee Williams' The Rose Tattoo.
Theatre would remain his first love and he acted in such plays as The Typists, The Tiger, The Price, Rhinoceros and The Diary Of Anne Frank.
Big screen roles brought in the money, though, and Wallach made a name for himself in Hollywood in the likes of The Misfits opposite Marilyn Monroe, Lord Jim with Peter O'Toole and The Godfather: Part III.
More recently he appeared in Roman Polanski's Ghost Writer and Oliver Stone's Wall Street: Money Never Sleeps with Michael Douglas.
Wallach received an honourary Oscar in 2010.
He is survived by his wife Anne Jackson, daughters Katherine and Roberta and son Peter.