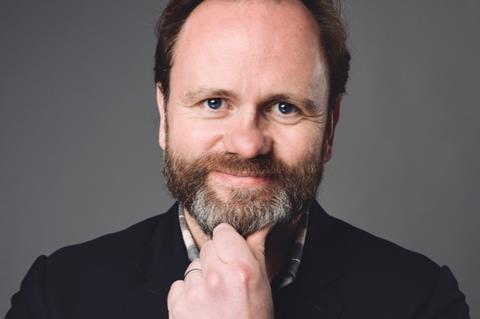 Danny Perkins is in Cannes, and he's brought the remaining members of Take That with him. The Elysian Film Group founder and the band are introducing the first footage to buyers of Greatest Days, a musical set to the songs of Take That, based on the stage show The Band.
Greatest Days is the first title to come from Perkins' Elysian Film Group, the production and distribution outfit he launched in 2018, following his departure as CEO from Studiocanal UK. After an 18-month delay owing to Covid, the title is shooting in Athens, with Aisling Bea, Jayde Adams and Alice Lowe starring, and a possible cameo from the Take That members themselves. "I can't possibly say," grins Perkins.
Additionally, Perkins is developing Elysian's comedy slate alongside Kris Thykier of Archery Pictures, under the label of Mews Films, with around nine projects in the works.
"We've got films that will appeal to a younger teen audience," said Perkins. "During lockdown, people said, 'We can watch films online, it's the end of cinema.' But if you're 14, that's the worst thing that can ever happen – the idea you are going to sit with your parents the whole time and watch films. There's definitely an audience there we think we can cater for."
Mews Films is housed within Archery Pictures, with Perkins bringing distribution support to its titles via his company's distribution arm, Elysian Film Group Distribution, which has financing from CAA. While Perkins says the "focus is always distribution", he contends "a hybrid model is the right model in this world". Perkins is looking to acquire additional titles in Cannes, with a focus on theatrical releases, and plans to put out six to eight titles a year.
"Films want to have longevity and they want to be remembered. The anticipation around a theatrical release – there is no better way of profiling films. Streamers have done an amazing job of democratising foreign language films and documentaries and presenting them in the same way and creating big audiences for these titles. There's room for both, but with Elysian we're absolutely looking to release and support films theatrically.
"There's a real challenge in the way that films are communicated to audiences," he adds. "It used to be you would have reviews in the paper and you would know which films are theatrical and what's on TV or on video, now, films are reviewed in the same way, regardless of how they're released."