Chairman and CEO Stacey Snider announced the long-time executive's promotion on Thursday.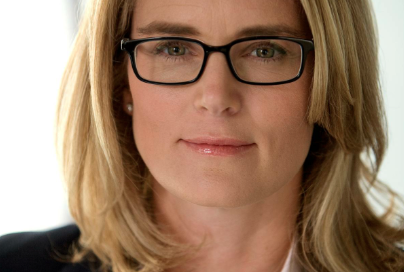 Watts will continue to serve a president of production, a role she has held since 2007, and continues to report to Snider.
She will now oversee a restructured group that brings together all of Twentieth Century Fox's films and include physical production, post-production, visual effects and music.
Fox Animation will continue to be led by president Vanessa Morrison, who will now report to Snider and Watts.
Fox International Productions president Tomas Jegeus will now report to Watts and Andrew Cripps, the studio's new president of international distribution.
Fox Searchlight Pictures and Fox 2000 will continue to report to Snider, as will the studio's marketing, distribution and other functional departments.
"Emma's work over the past 20 years speaks for itself – she's simply the best in the industry," said Snider. "On a personal level, I am thrilled to have her in this new role, one that not only enables us to work more closely together, but also expands her scope so we as a company can take full advantage of her talents as we tackle all the opportunities that lie ahead."
"I'm excited to take on more responsibility and incredibly grateful for the continuing opportunity to work with the most creative and dedicated people in the business," said Watts. "A special thank you to Stacey for the trust and confidence she has placed in me with this new role."
Watts first joined Fox in 1997 following stints as a creative executive at Russell Simmons' Def Jam Pictures and later Oliver Stone.
She has led production and development on Avatar, Deadpool, Gone Girl and The Martian, among others.
In 2005 she was named executive vice-president of production for Twentieth Century Fox