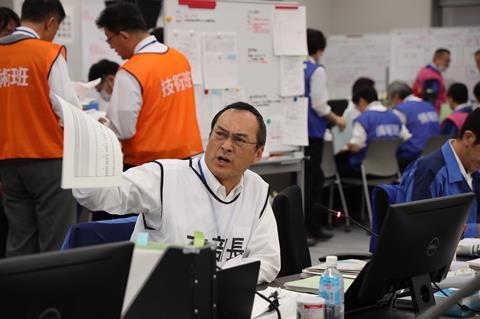 Endeavor Content has picked up world rights, excluding Asia, to Japanese studio Kadokawa's Fukushima 50 and will present the film to buyers at AFM.
Directed by Setsuro Wakamatsu and starring Koichi Sato and Ken Watanabe, the film tells the story of the courageous workers who remained on site to stabilise the Fukushima Daiichi nuclear power plant during its meltdown following the 2011 Japan earthquake and tsunami.
Currently in post-production, the film is based on Ryusho Kadota's book On The Brink: The Inside Story Of Fukushima Daiichi. Kadokawa will continue to handle the film's sales to Asian territories.
"While Japan was experiencing one of the most devasting natural disasters in its history, the country was also facing what could have been one of the worst nuclear disasters in recent times. But due to the incredible bravery of the workers who risked their lives, further tragedy was prevented. We look forward to working with Kadokawa in bringing this remarkable and inspiring story to audiences around the world," said Alex Walton, Endeavor Content's executive vice president of international sales.
Wakamatsu, whose credits include disaster and action movies such as Whiteout (2000) and The Unbroken (2009), has directed from a script by Yoichi Maekawa. The film is being lined up for Japanese release in the first quarter of 2020.
Sato is an award-winning actor with credits including Takashi Miike's Sukiyaki Western Django, Takahisa Zeze's Heaven's Story and current Kadokawa release The Promised Land. Watanabe is known to Western audiences for his roles in films such as The Last Samurai and Inception.