The company's board said the offer "fundamentally undervalued" eOne, distributor of Peppa Pig and The Twilight franchise.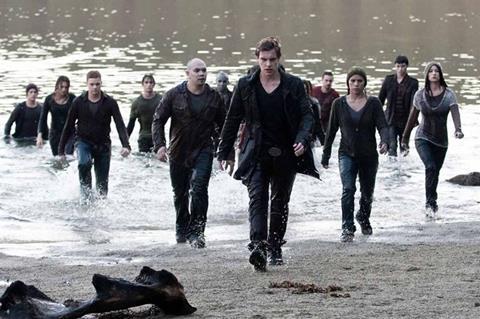 Canadian film and TV giant Entertainment One (eOne) has rejected a takeover bid from UK broadcaster ITV.
The offer valued Entertainment One at 236p per share and close to $1.3bn (£1bn) total.
However, eOne has announced that its board "unanimously rejected it [the offer] on the basis that it fundamentally undervalues the company and its prospects".
The company's value surged 10% yesterday, closing at 217.5p per share, meaning its overall value has surpassed $1170m (£900m).
eOne has a library of 40,000 film and television titles including the Twilight franchise in Canada and the UK and the hit children's TV series Peppa Pig. Its recent production credits include Toronto title Message From The King and drone warfare thriller Eye In The Sky.
Entertainment One, which has its HQ in Toronto but is listed in London, holds a 51% stake in the Mark Gordon Company, which produces series Grey's Anatomy. The company has film distribution operations in the UK, Canada, Spain, the Benelux, Australia and New Zealand and it is a partner alongside Steven Spielberg, Participant Media and Reliance Entertainment in Amblin Partners, which produced Spielberg's The BFG. It also recently invested in US film outfit Sierra Pictures.
ITV has been eyeing a series of production acquisitions in response to fears around the future of advertising revenue, particularly in the wake of last month's Brexit vote, which raised concerns over consumer spending in the UK. Last year, the company purchased The Voice producer Talpa in a $1.23bn (€1.1bn) deal.
However, production arm ITV Studios recently reported a 9% rise in year-on-year profits to $590m (£453m), with revenues up 11% to $2bn £1.53bn.