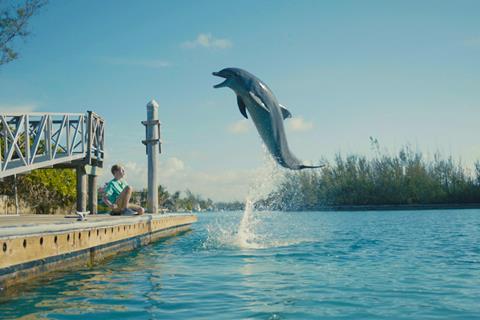 Patrick Ewald and Shaked Berenson's Epic Pictures has closed a slew of deals on Cannes sales title Dolphin Kick, which has completed post-production after a Bahamas shoot.
Epic Pictures has closed deals on the Aristar Entertainment family film in German- speaking Europe (KSM), French-speaking Europe (Daro), and the Middle East (Eagle Films).
Rights have also gone in Eastern Europe (Daro), China (Blue Media Times), and Australia and New Zealand (Eagle Entertainment). Fox Asia has acquired pay-TV rights. Negotiations are currently ongoing in the UK, Spain, and Italy.
Dolphin Kick tells of a talented swimmer, Luke, who loses his passion for the sport after his mother dies. On a family trip to the Bahamas he encounters a friendly dolphin that has lost his pod. Boy and dolphin help each other find their way home.
Axle McCoy and Tyler Jade Nixon star and Philip Marlatt directed from a screenplay by Travis McCoy and Jordan Pedreira.