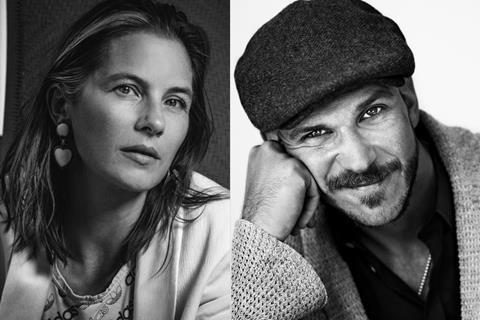 Lisa Carlehed and Gustaf Skarsgård have signed on to play the leading roles in SF Studios' period drama The Emigrants.
Directed by Norwegian filmmaker Erik Poppe (Utøya: July 22), the adaptation of Swedish author Vilhelm Moberg's popular classic will begin production in September in the western part of Sweden.
The cast also includes Liv Ullmann – who previously starred in Jan Troell's Oscar-nominated 1971 version of the story opposite Max von Sydow – and Sofia Helin.
The screenplay has been written by Siv Rajendram Eliassen and Anne Bache-Wiig, and the film will be released on December 25, 2021, distributed by SF Studios in the Nordics.
REInvent International Sales will handle international sales, following SF Studios' decision to expand its partnership with Rikke Ennis' REinvent Studios in January, which led to the shuttering of SF's in-house sales department.
The story follows Kristina and her husband Karl-Oskar, who emigrate from Sweden to America in the 1850s. Determined to flee poverty, religious persecution and social oppression, they head across the Atlantic in search of a better life.
Carlehed (In Your Arms) will play the role of Kristina and marks her first leading role in a major Swedish production. Skarsgård (438 Days, Vikings) will play Karl-Oskar.
The Emigrants is produced by SF Studios in co-production with TV4/Cmore, Film i Väst, Nordsvensk Filmunderhållning, Paradox, SF Studios Danmark and Fantefilm with the support from the Swedish Film Institute, Nordisk Film and TV Fond, the Norwegian Film Institute, the Danish Film Institute and DR.