The festival will screen ten films picked by the US filmmaker, who will also take part in a masterclass.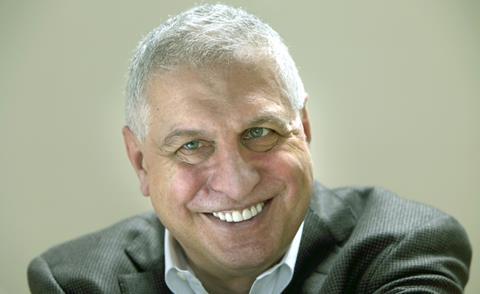 Errol Morris, the revered documentary filmmaker, has revealed his top 10 programme for this year's International Documentary Film Festival Amsterdam (Nov 18-29).
Each year, the festival invites an important figure in the world of documentary to compile a list of ten important works of factual film, all of which will be screened as part of the programme.
Morris' selections include Werner Herzog's surreal Fata Morgana, which is set in the Sahara Desert and features an exclusively Leonard Cohen soundtrack, and Dziga Vertov's experimental early film Man With A Movie Camera.
IDFA will also show six of Morris' films including his 1978 debut Gates of Heaven and his seminal investigative piece The Thin Blue Line.
Further screenings of his films will be: Fast Cheap And Out Of Control; Mr. Death: The Rise And Fall Of Fred A. Leuchter, Jr; The Fog Of War; Tabloid; The Unknown Known.
Morris will also take part in a masterclass during the festival where he will discuss his selections and their influence on his work; American film critic and documentary expert Bill Nichols will chair.
Previous directors to compile a top 10 for IDFA include Werner Herzog, Krzysztof Kieslowski, Ulrich Seidl, Heddy Honigmann and Rithy Panh.
Errol Morris' top 10:
Bright Leaves (USA, 2002) dir. Ross McElwee
Fata Morgana (Germany, 1971) dir. Werner Herzog
It Felt Like a Kiss (UK, 2009) dir. Adam Curtis
Land Without Bread (Spain, 1932) dir. Luis Buñuel
Let There Be Light (USA, 1946) dir. John Huston
Man With A Movie Camera (USSR, 1929) dir. Dziga Vertov
One Day in the Life of Andrei Arsenevitch (France, 1999) dir. Chris Marker
Tales of the Grim Sleeper (USA/UK, 2014) by Nick Broomfield
The Emperor's Naked Army Marches On (Japan, 1987) dir. Kazuo Hara
Welfare (USA, 1975) dir. Frederick Wiseman