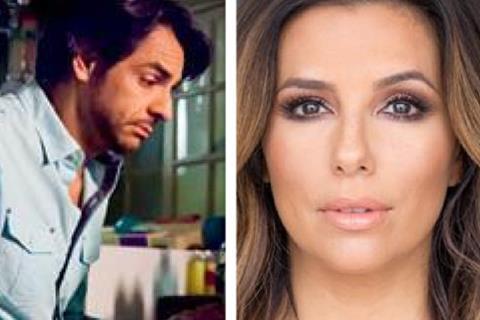 Eugenio Derbez and Eva Longoria are among cast to join Limelight's Aristotle And Dante Discover The Secrets Of The Universe.
Aitch Alberto will make her feature directorial debut and adapted the screenplay from the YA novel of the same name by Benjamin Alire Sáenz. The story centres on the friendship between Aristotle "Ari" Mendoza and Dante Quintana, two Mexican American boys on the cusp of manhood who form a life-changing bond after a chance meeting at an El Paso pool in the summer of 1987.
Cast includes Max Pelayo, Reese Gonzales, Veronica Falcón, Isabella Gomez, Luna Blaise and Kevin Alejandro.
Limelight is financing the project and will produce alongside 3Pas Studios and Big Swing Productions, in association with Boies Schiller Entertainment. Valerie Stadler, Kyra Sedgwick, Ben Odell, Derbez, Lin-Manuel Miranda and 5000 Broadway Productions, Dylan Sellers and Chris Parker will produce.
David Boies and Zack Schiller serve as executive producers with CJ Barbato co-producing. Limelight, Boies Schiller Entertainment and 3Pas Studios recently collaborated on Spanish-language comedy Cuando Sea Joven, a remake of the Korean hit Ms. Granny that has been lined up for a December holiday release.