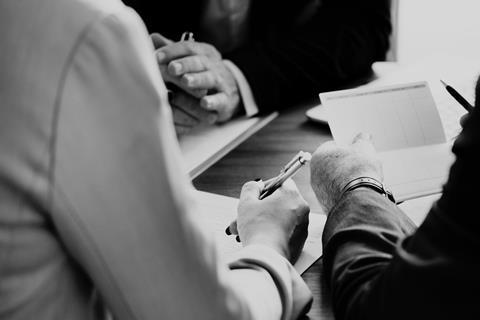 A year on from Russia's invasion of Ukraine some European sales agents are refusing to do business with Russian buyers while others are beginning to do so.
"For us, no fucking way," said the chief executive of one boutique sales outfit. "I can lose money, I don't care. I don't buy Russian films. I don't sell to them."
"Our company policy is we are not doing any business with Russian distributors," agreed Moritz Hemminger, deputy head of sales & acquisitions at the Playmaker Munich.
Notably Germany's Constantin Film will not allow sales agents to do deals on their films with Russian buyers.
But others are now beginning to do Russian deals. "We vet heavily who we're selling to," said one UK sales agent. "We do that not just for our own sakes, but for the sake of the financiers. They require it. There are less than a handful of companies we will deal with, and those are companies that have bases outside of Russia. They are registered, and they're financed, outside of Russia. The financiers, the filmmaker, the director, the producer, even the actors to some extent, are involved in these conversations."
Russian buyers "pay good money. They pay very good money," as one German sales agent put it. This sales agent will only deal with Russians buyers it trusts, who steer clear from "anything Putin-related".
But one UK executive questioned whether this is enough to keep one's hands clean. "If a film is exhibited in Russia, that film pays tax into state budgets. The revenue goes into the budget that funds the war. It is a very straight line."
There are at least six Russian companies operating on the fringes of the EFM this year including Central Partnership (CP). CEO Vadim Vereschagin claimed not being allowed to operate officially is of little inconvenience as he now does business online, mostly with Asia, Middle East and Latin America.
"We continue to work with them as normal. The European market has always been a tough market for Russian product, before and after this special military operation," Vereschagin said, using the Russian government's preferred euphemism for its invasion of Ukraine.
However, Ukrainian executives are dismayed and furious that companies such as Central Partnership will be in Berlin, even if they're not allowed to set up stands officially and are forced to operate from luxury hotels on the margins of the event.
"We feel really uncomfortable that Russian companies are taking part," said Evgeniy Drachov, head of production and sales at leading Ukrainian outfit FILM.UA Distribution. "I am really upset when German companies, French companies or American companies are still doing business with Russia."
Ukrainian producer and distributor Denis Ivanov of Arthouse Traffic is unequivocal. When the war started, many of the Russian colleagues with whom he has "worked fruitfully" for 20 years expressed sympathy and indignation about the invasion. Nonetheless, Ivanov points out the film industry is a significant part of the Russian economy.
"To keep on doing business with Russia, for us it's equal to if the sales agents would send part of the royalties to Mr Putin to invest in missiles to blow onto our heads," he says. "If Western companies are still doing business in Russia, they are supporting the Russian economy [and] the Russian economy is dedicated now fully to the war."
A joint statement from the Berlinale and EFM said: "The Berlinale staunchly condemns Russia's ongoing war of aggression, which violates international law, and expresses its solidarity with the people in Ukraine and all those who are campaigning against this war. The festival also stands with the courageous protesters in Iran as they defend themselves against a violent, undemocratic regime.
"In expressing this solidarity, the festival will not exclude filmmakers, artists, industry representatives or journalists because of their Russian or Iranian nationality. However, the festival will not grant accreditations or allow presentations for the 73rd Berlin International Film Festival for those working for official national or state-controlled institutions, companies or media, or for people supporting those regimes. While we are aware that individual scrutiny of accreditation applications may not always result in clear conclusions, we remain committed to this course of action."