The 2018 edition of the Event Cinema Association's annual conference will focus on topics including live cinema, what works on a territory by territory basis, and the future of the event cinema medium.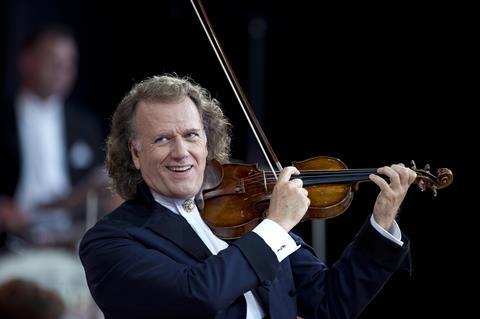 The one-day event at London's Vue West End on February 7 kicks off with a keynote from ECA managing director Melissa Cogavin, followed by a discussion focussing on both the short term and long term futures of event cinema. The panel will feature Trafalgar Releasing's Marc Allenby, Vue Entertainment's Johnny Carr, National Amusement's James Dobbin and Odeon's Karen Liu.
Later in the day, a panel will explore what types of event cinemas work in five distinct territories. Reel Cinema's Adon Quinn will discuss the Middle East, Cineplex's Brad LaDouceur will look at North America, Pathe Live's Thierry Fontaine will talk about Europe, and Event Cinemas Australia's Claire Gandy, Demand Film's Andrew Hazelton and CinemaLive's Janelle Mason will discuss Australia.
The day will also feature the presentation of the 2018 ECA Box Office Awards and the return of ECA Surgeries, which gives attending delegates the opportunity to have one-to-one meetings with industry mentors.
Melissa Cogavin added: "This conference has become one of the industry staples and brings together the whole supply chain in the life of an event cinema release, so it's really important to the industry's players that they attend.
"Our sector is still only ten years old and it's changing and growing all the time. It's vital that the ECA provide essential resource for finding out what's going on, debating issues of the day and meeting contemporaries, clients and suppliers face to face."
Johnny Carr, alternative content manager at Vue, said: "We were delighted to host the ECA Slate Day earlier this month and the event went down extremely well within the exhibition industry. Vue is committed to growing the Event Cinema market, so we are very happy to be involved in the ECA's biggest event of the year."
See the full 2018 ECA conference programme here.