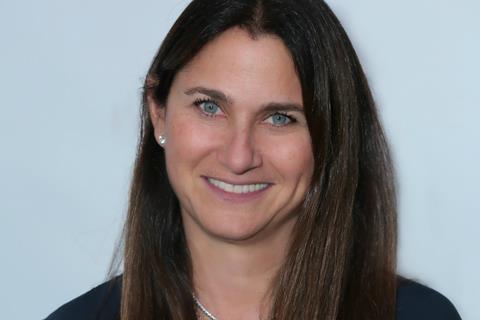 Former Working Title US production president Liza Chasin has launched a venture and signed a first-look television deal with prolific US production company Anonymous Content.
The deal calls for Chasin's 3dot Productions to develop and produce scripted programming for TV networks and streaming platforms, though Chasin will also develop and produce feature projects.
The executive left her job as president of US production for Working Title last October after 25 years with the UK-based company.
Joining the company as director of development in 1991, she became Los Angeles-based president of US production in 1996. She was credited as co-producer on Working Title features including Bridget Jones's Diary and Love Actually and as executive producer on Les Miserables, Baby Driver, Victoria & Abdul, and Darkest Hour.
In TV, Chasin served as executive producer on the US version of Working Title feature About A Boy and on recent Netflix thriller series Gypsy. She is also a founding member of the Time's Up campaign advocating safety and equality in the workplace.
Paramount-based Anonymous Content has a current TV slate that includes Mr. Robot, Electric Dreams, Counterpart, The Alienist and upcoming projects Maniac and Catch-22.
Anonymous just announced a partnership with Casarotto Ramsay and United Agents to open UK-based independent production company Chapter One.
In a statement on the deal with Chasin's 3dot, Anonymous Content said: "We could not be happier to be partnering with Liza, an exceptional producer with an incomparable sensibility for discovering and cultivating groundbreaking entertainment content. A top-tier storyteller, Liza's touch is sure to have an impact here at Anonymous Content, and we cannot wait to begin what will surely be a tremendously successful collaboration."
Chasin added: "I'm very excited to be starting my new company with this incredible alliance with the extraordinary Steve Golin [Anonymous Content CEO] and all of his colleagues at Anonymous Content. Steve and his team have impeccable taste, great relationships and total integrity – it will be an honour for me to create television content with them."