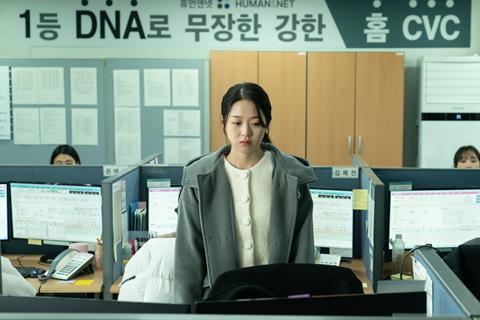 Canada's Fantasia International Film Festival has unveiled its third and final wave of titles, including nine world premieres and a closing night slot for Cannes Critics' Week entry Next Sohee.
The festival has also announced the presentation of its Prix Denis-Heroux, recognising an exceptional contribution to genre and independent cinema in Quebec, to producer Pierre David, known for his collaborations with David Cronenberg, Jean-Claude Lord and other directors.
The new additions complete the line-up of more than 130 features and 200 shorts for this year's Fantasia festival, which runs July 14 to August 3 in Montreal. The festival's Frontières International Co-Production Market is being held July 21-24.
Next Sohee, the feminist police thriller from South Korea's July Jung, will get its North American premiere on Fantasia's closing night.
Among the dozen other North American premieres added to the line-up in the third wave are Final Cut (Coupez!), Michel Hazanavicius's remake of Shinichirou Ueda's One Cut of the Dead; Ueda's own latest film, Popran; Detective vs Sleuthers, the new feature from Hong Kong filmmaker Wai Ka-Fai;
sci-fi thriller Vesper (part of the official selection at this year's Karlovy Vary festival), from Lithuania's Kristina Buozyte and France's Bruno Samper; Denis Cote's That Kind of Summer (Un été comme ça), which earlier this year screened in competition at Berlin; multi-hyphenate Anurag Kashyap's supernatural tale Dobaaraa; Portugal's first stop-motion feature My Grandfather's Demons, from animator Nuno Beato; and Korean series The King of Pigs, a live-action take by Kim Dae-jin on the animated feature of the same name.
Fantasia's new world premiere titles include Spanish horror outing The Elderly, from directors Raúl Cerezo and Fernando González Gómez; Sadako DX, director Hisashi Kimura's return to the world of Asian horror classic Ringu; live-action manga adaptation My Broken Mariko, from director Yuki Tanada; Shuichi Okita's The Fish Tale; Andrew T Hunt's The Fight Machine, based on horror author Craig Davidson's novel The Fighter; and Orchestrator of Storms: The Fantastique World of Jean Rollin, a documentary from Dima Ballin and Kat Ellinger.
The festival will also present new restorations of Alex de la Iglesia's Accion Mutante and Jeff Lieberman's Blue Sunshine.