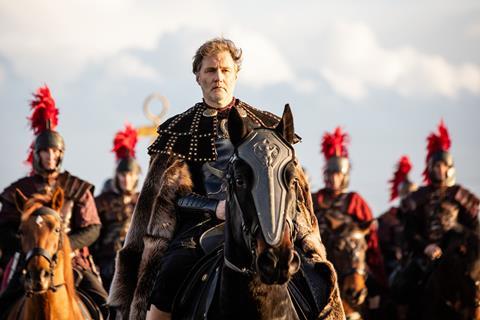 France-based production and distribution company Federation Entertainment has acquired a majority stake in UK-based independent production outfit Vertigo Films.
Vertigo Films will continue to operate as a separate entity, specialising in development, production, marketing and financing of film and TV projects, with Federation bringing its expertise in international co-productions, and handling international sales where appropriate.
The deal is the first UK acquisition for the Federation group, which was founded in 2013 and now has around 20 subsidiaries or associate production companies around the world. The group's credits include French-language series' The Bureau, Marseilles and Baby as well as the Bafta-nominated series Around The World In 80 Days and Prime Video's Arsène Wenger: Invincible.
Federation launched UK scripted venture Federation Stories last year, and acquired or set up French outfits Robin & Co. and Anonymous/Federation, and Animal Federation in the US.
Vertigo Films, founded in 2002 by James Richardson and Allan Niblo, is in post-production on Jez Butterworth's Prime Video series Mammals. Its other credits include Sky series' Bulletproof and Britannia, and films The Sweeney, Bronson, Monsters and Oscar-nominated Ajami. Vertigo Films has focused on producing television series in recent years.
Vertigo Releasing has been a separate company to Vertigo Films since 2014 and will continue to represent the Vertigo Films film library in the UK.
In a joint statement on the deal, Vertigo's Richardson, Niblo, and CEO Jane Moore said: "Producing film and TV for the global market is at the heart of all that we do, and as we searched for an international sales partner, we wanted to find a company that shared our independent, rebellious, and ambitious spirit - and finding that in Pascal Breton, Lionel Uzan and our friends at Federation is gold dust."
Pascal Breton, Federation president, said: "Vertigo's expertise in pre-financing and international distribution, paired with that of Federation in London, Los Angeles and Paris, should enable both Federation and Vertigo to jointly offer even more ambitious series and films to the British and global market and international platforms, and these productions will be better funded by attracting top creators, producers and independent projects."