Festival Scope becomes brand of audience-facing VOD platform as industry service is rebranded Festival Scope Pro.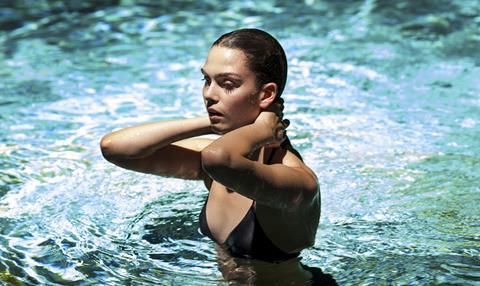 Festival Scope's industry professionals service has been rebranded as Festival Scope Pro as the Festival Scope brand will now be used for its audience-facing VOD platform.
Festival Scope - the online hub for festival titles - is working with the International Film Festival Rotterdam's IFFR Live initiative, which brings five films to 40 cinemas worldwide and to online audiences via Festival Scope at the same time as they are shown at the festival in Rotterdam (Jan 27 - Feb 7).
The online offering of IFFR Live will start Jan 29 and include Q&A sessions via Twitter, with films and Q&As available on Festival Scope through Feb 14. Only 400 digital tickets per film will be sold (priced at €4 or three for €9).
The films offered during IFFR Live are Prejudice by Antoine Cuypers; La Novia by Paula Ortiz; The Garbage Helicopter by Jonas Selberg Augustsén; The Model by Mads Matthiesen [pictured]; and As I Open My Eyes by Leyla Bouzid.
The Festival Scope brand for consumers will continue to work in partnership with other film festivals, presenting selected films online and adapting to each rights holder's distribution strategy – films are usually available only for a limited time and to a limited audience, much like in physical cinemas. This concept started with Festival Scope's work on the Venice Film Festival's Sala Web.
Industry veterans Alessandro Raja and Mathilde Henrot launched Festival Scope five years ago.
Raja said, "We have been doing punctual initiatives with the audience in the past year or so and feel that we are ready to launch something new, very different from a traditional VOD platform."
Also, Festival Scope will present a selection of seven Mexican films from the Distrital Festival, available for free from Jan 22-28. They are Sexennial Plan, Santa Teresa & Other Stories, Charity, La Asunción de José, Contraviento, Psychotropic Sunrise, and one more title to be announced.
Other Festival Scope partnerships will include the FICUNAM Festival in Mexico and several new Colombian films from the Cartagena Film Festival.