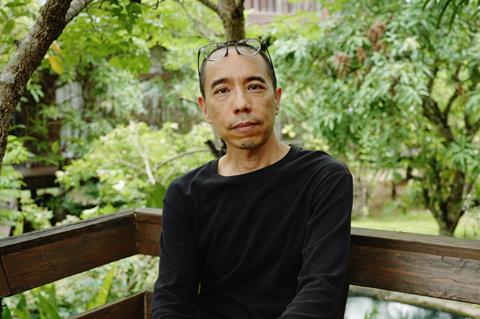 FIDMarseille has unveiled the full line-up for its 2021 edition (July 19-25), which includes a retrospective and honorary award for Thai filmmaker Apichatpong Weerasethakul.
The acclaimed writer/director, who won the Palme d'Or at Cannes in 2010 with Uncle Boonmee Who Can Recall His Past Lives, will attend the festival in France to accept the Grand Prix d'Honneur, introduce several screenings from throughout his career and present a masterclass.
Weerasethakul's latest feature, Memoria starring Tilda Swinton, is set to play in Competition at Cannes Film Festival and his visit to Marseille will come after that premiere.
The 32nd edition of FIDMarseille will comprise 110 films from 39 countries, opening with French poetic feature Mano A Mano, directed by Priscilla Telmon and Mathieu Moon Saura, and featuring Eric Cantona and musician Rodolphe Burger.
The festival will close with Indian documentary The Night Of Knowing Nothing, by Payal Kapadia, following its premiere in Directors' Fortnight at Cannes.
The international competition includes 15 titles, of which all but two are world premieres, and includes US feature Topology Of Sirens by Jonathan Davies; Haruhara San's Recorder by Japan's Kyoshi Sugita; and Austrian feature Beatrix by Lilith Kraxner and Milena Czernovsky.
Veteran documentary maker Lech Kowalski will preside over the jury, which also includes Italian director Alessandra Celesia, Belgian filmmaker Annick Leroy, French director Kiye Simon Luang and Austrian filmmaker Constanze Ruhm.
The French competition comprises 11 titles, all world premieres, and includes Jacques Meilleurat's Lean On The Wall, Zoe Chantre's The Perpetual Leak, and Penelope My Love by Claire Doyon.
The jury includes UK producer Jacqui Davies, whose credits include Ray & Liz, France's Muriel Enjalran and Algerian filmmaker Djamel Kerkar.
Due to shifts in the international festival calendar, FIDMarseille is taking place around a week later than usual but is anticipating that more than 200 filmmakers, actors, writers and producers will take part – close to pre-pandemic levels.
FIDCampus, in which 15 young directors from around the world are invited to attend a training course with established filmmakers, will also return after going on hiatus last year.
FIDMarseille International Competition 2021
Beatrix (Austria)
Dirs: Lilith Kraxner, Milena Czernovsky
Chronicles Of That Time (Swi-It)
Dirs: Maria Iorio, Raphaël Cuomo
Haruhara San's Recorder (Jap)
Dir: Kyoshi Sugita
Hier. (Neth)
Dir: Wendelien van Oldenborgh
Husek (Arg)
Dir: Daniela Seggiaro
Jojo (Fr)
Dir: Antoni Collot
Embers (Mex)
Dir: Santiago Mohar Volkow
Let's Say Revolution (Fr)
Dirs: Elisabeth Perceval, Nicolas Klotz
Orpheus (Rus)
Dir: Vadim Kostrov
Outhere (For Lee Lozano) (Can-Fr)
Dirs: Maïder Fortuné, Annie Mac Donell
Outside Noise (Ger-S Kor-Austria)
Dir: Ted Fendt
Saturn And Beyond (Ire)
Dir: Declan Clarke
The Invisible Mountain (US)
Dir: Ben Russell
Topology Of Sirens (US)
Dir: Jonathan Davies
Life Begins, Life Ends (Swi-Arg)
Dir: Rafael Palacio Illingworth
FIDMarseille French Competition 2021
Lean On The Wall (Fr)
Dir: Jacques Meilleurat
Article 15 (Fr)
Dir: Marie Reinert
I'm A Heroine Of The Peripheral (Fr)
Dir: Muriel Montini
The Cure (Fr)
Dirs: Clément Schneider, Simon Rembado
The Perpetual Leek (Fr)
Dir: Zoé Chantre
Le Transformateur (Fr)
Dir: Pierre-Edouard Dumora
Water Lily Split (Fr)
Dir: Grégoire Perrier
Yellow Saturday (Fr)
Dir: Antonin Peretjatko
Penelope My Love (Fr)
Dir: Claire Doyon
First Kingdom (Fr)
Dir: Ioanis Nuguet
Edouard And Charles (Fr)
Dir: Pascale Bodet