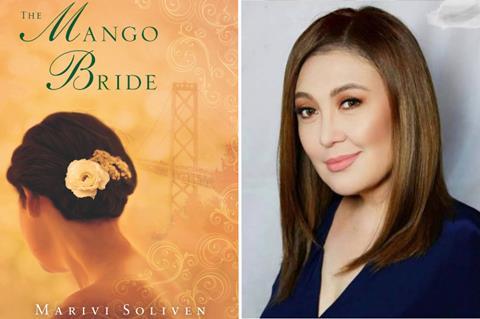 Acclaimed Filipino actress Sharon Cuneta is set to star in and executive produce an adaptation of Marivi Soliven's award-winning novel The Mango Bride.
Production is set to begin in late 2022 on the feature film from Singapore and London-headquartered IP firm 108 Media and Los Angeles-based Bold MP.
The story follows two Filipino women – Amparo, a quiet socialite born into a wealthy family, and Beverly, a wide-eyed mail-order bride – who migrate to California and discover hidden truths as their lives intertwine.
Filipino-Canadian Martin Edralin, whose similarly-themed feature debut Islands was selected for SXSW 2021, is directing.
Screenwriter Rae Red is adapting Soliven's novel, which was published by Penguin Random House for the English-speaking market; in Filipino by National Book Store; and in Spanish by Grupo Planeta. It won the grand prize of the Carlos Palanca Memorial Awards – the Philippines highest literary prize – in 2011 before being acquired and developed by 108 Media.
Cuneta, known for local box-office hits such as Caregiver and Madrasta, said she joined the project because "it's the best way to connect to a global audience by putting some of the best Filipino talents and stories together to tell an emotional and uplifting story".
Producers are 108 Media president of production Justin Deimen and 108 Media APAC producer Micah Tadena.
Executive producers include Liza Recto and Michael Kaleda of LA-based talent management and production company Bold MP, who previously co-executive produced Kestrin Pantera's 2019 SXSW comedy-drama Mother's Little Helpers.
108 Media will also invest in and sell the title through its financing arm geared towards international markets, with a key focus on new creators with cross-cultural IPs.
The company is headquartered in London and Singapore with sales and production offices in Toronto, Los Angeles, Tokyo, Kuala Lumpur and Manila.