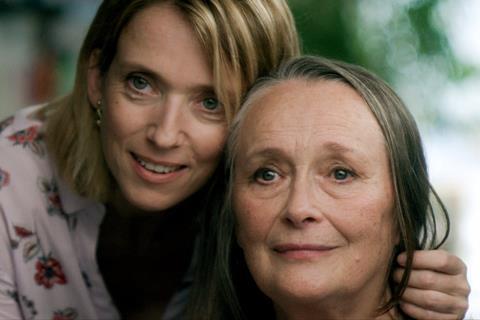 Filippo Meneghetti's award-winning French drama Two Of Us is being lined up for an English-language remake.
Film producer Sarah Sulick, of London-based Bright Pictures, and Eve Gabereau, CEO of UK distributor Modern Films, have teamed up to option the English-language remake rights to the feature, which made the shortlist for best international feature film at this year's Academy Awards.
The story centres on a lesbian couple facing up to the challenge of coming out after two decades of secret passion and companionship.
It marks the first film optioned by Modern Films. Gabereau has a string of executive producer credits including Rungano Nyoni's Bafta award-winning I Am Not A Witch; Avie Luthra's Mad, Sad & Bad, which included one of Andrea Riseborough's first feature appearances; and Shimmy Marcus' Soulboy, starring Felicity Jones.
Sulick's Bright Pictures has produced features including Joan Collins comedy The Time Of Their Lives and Rebecca Johnson's dark teenage drama Honeytrap.
The option deal was negotiated with Pierre-Emmanuel Fleurantin of France's Paprika Films who, alongside Laurent Baujard, is the producer of the original film. They will both act as executive producers on the English-language version.
Two Of Us, originally titled Deux, premiered at the Toronto International Film Festival in 2019 and went on to win awards for Italian director Meneghetti and its two stars Barbara Sukowa and Martine Chevallier. These included a Cesar Award for best first film, after receiving six nominations, and best actress for Sukowa at the Dublin International Film Festival. The film was also nominated for a Golden Globe and made the shortlist for this year's Oscars, although did not receive a nomination.
The feature was released in France by Sophie Dulac Distribution and in the US by Magnolia Pictures. Peccadillo Pictures released the feature in the UK last Friday (July 16). World sales are handled by the Party Film Sales.