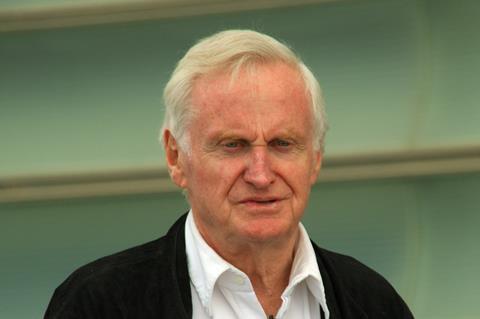 John Boorman will direct the heist thriller Underground as part of a two-film pact between Dublin-based Merlin Films and Film Bridge International, which kicks off talks with buyers in Cannes this week.

The first film under the arrangement between Merlin, run by Boorman and Kieran Corrigan, and Ellen Wander's Film Bridge International will tell of a Boston-based Irish mob family struggling to get out of the business.
Their desire to go straight is challenged when they find an abandoned tunnel beneath Tiffany & Co. Boorman co-wrote the screenplay with Ted Campbell.
Action thriller Assassins Club centres on an assassin who gets hired to kill seven people, and learns each of his targets has been ordered to kill him. Stephen Saint Leger, a longtime director of A&E's hit series Vikings and Lockout for EuropaCorp, will direct. The producers expecte to announce casting this week.
"I am thrilled to be partnering with the producers at Merlin Films, Kieran Corrigan and John Boorman," said Wander. "To team with someone who is as enthusiastic and driven to make quality, commercial films as I am is the best kind of collaboration. I look forward to a fruitful working relationship and bringing the global audience the films they crave to see in theatres."
"We are very excited about our relationship with Film Bridge International and look forward to bringing thrilling and commercial film projects to Ireland," said Corrigan. "It's an exciting time to be making films in here, and we are all eager to get started."
Boorman's credits include Point Blank, Deliverance, Excalibur, and The General. His most recent film Queen & Country premiered in Directors' Fortnight in 2014.