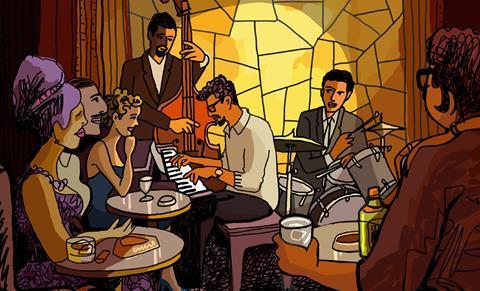 London-based production, finance and sales company Film Constellation has come on board to finance the new musical animation feature They Shot The Piano Player from Fernando Trueba and Javier Mariscal, Oscar nominees in 2012 for Chico & Rita.
Jeff Goldblum is attached to voice the lead character, a New York music journalist on a quest to uncover the truth behind the disappearance of young Brazilian piano virtuoso Tenorio JR.
The film tells the story of the emergence of Bossa Nova in Brazil, at a turning point in Latin American history in the 1960s and '70s, just before the continent was engulfed by totalitarian regimes.
The film will feature many of the legendary figures of Brazilian music, including João Gilberto, Caetano Veloso, Gilberto Gil, Vinicius de Moraes and Paulo Moura.
Spanish filmmaker Trueba, whose Belle Epoque won the Oscar for best foreign-language film in 1994, is collaborating with Mariscal on the script; the two will also share directing duties.
Cristina Huete of Trueba PC (Chico & Rita) in Spain and Valerie Schermann of Prima Linea Studios (The Red Turtle) in France are co-producing, with Nano Arrieta and Film Constellation CEO Fabien Westerhoff as executive producers.
Film Constellations's current slate includes the David Bowie origin story Stardust (in post production), which the company fully financed, from Salon Pictures; Savage from New Zealand director Sam Kelly; and Bull from debut director Annie Sliverstein.