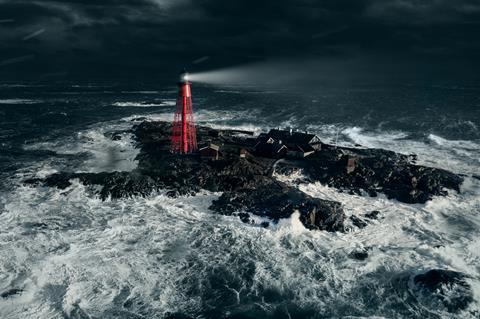 Goteborg Film Festival is to offer one cinephile the chance to watch its line-up of features completely isolated on a remote Swedish island.
Scandinavia's largest film festival has moved entirely online for its 44th edition, which runs January 29 to February 8.
But one film enthusiast will get the chance to spend a week watching premieres from its programme in a specially created "Isolated Cinema" on the barren Pater Noster island in the North Sea. The viewer will watch festival films, which comprises 60 titles, and record a video diary about the experience. Applications are being invited via the festival's website.
The festival is also offering one-person film screenings at two venues in Göteborg, the Scandinavium arena and the Draken cinema. Winners in these cases will be chosen by raffle.
Jonas Holmberg, artistic director of Göteborg Film Festival, said: "The 2021 festival focus, Social Distances, examines the new world that has emerged in the wake of the pandemic, and the role of film in this new world. The creation of isolated film experiences for single-person audiences at iconic sites is a way of ensuring entirely safe festival screenings, but it is also an attempt to process how the pandemic has changed people's relationships with film."
The festival will open with Zaida Bergroth's Tove, about the life of Finnish painter, writer and Moomins creator Tove Jansson. The full programme is set to be announced on January 12.
Goteborg's industry activities, including Nordic Film Market and TV Drama Vision, will also be held online.
In past years, Goteborg has devised other audience innovations such as the first "gynaecological cinema", working with artist Anna Odell; and the chance to watch sci-fi film Aniara from inside a coffin.