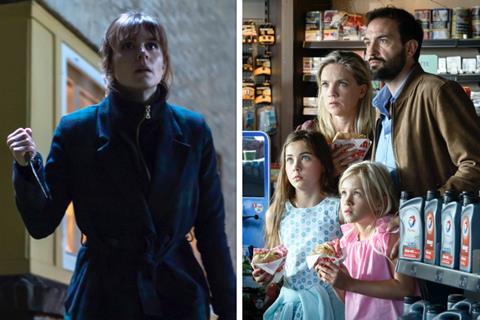 Film Movement has acquired Dutch genre festival films The Columnist and Tailgate and plans 2021 US theatrical releases for both.
Darkly comedic revenge story The Columnist starring Katja Herbers and played in official selection at Montreal's Fantasia Fest and London's FrightFest.
Herbers (Westworld, Evil, upcoming Rotterdam, I Love You) plays a journalist besieged by trolls who decides to strike back. Ivo van Aart directed from a screenplay by Daan Windhoorst.
Sitges selection Tailgate explores the consequences when a man on a road trip with his family angers a psychopath in a road rage incident.
Lodewijk Crijns directed and wrote the screenplay. The film earned best film and director nods at Netherlands Film Festival, and won for sound design.
Both films will receive a theatrical release in 2021, along with debuts on all home entertainment and digital platforms.
"We're excited to expand our acquisitions of international genre films with these two intense thrillers," said Film Movement president Michael Rosenberg, who announced the acquisitions on Monday (December 14).
"After the success we had with Abner Pastoll's A Good Woman Is Hard To Find, we've been seeking high-quality genre films from around the world that deliver the goods for audiences. Both The Columnist and Tailgate more than fit the bill, and we're excited to bring them both to US audiences in the coming year."
Recent Film Movement releases include David Osit's documentary Mayor, Kôji Fukada's A Girl Missing, and Melina Léon's Peruvian Oscar submission Song Without A Name.