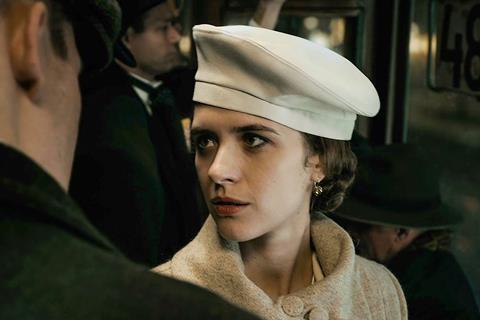 Film Movement has acquired North American rights to Stefan Ruzowitzky's Hinterland following its world premiere at Locarno last year.
The thriller won the audience award for best film and will get a theatrical release this year followed by roll-out on home entertainment and digital platforms.
Hinterland takes place in Vienna in 1920 against the backdrop of the collapse of the Austro-Hungarian Empire as a returning First World War veteran Peter Perg (Murathan Muslu) finds himself a stranger in a strange land where someone is killing veterans.
Perg joins up with forensic doctor Theresa Körner (Liv Lisa Fries) to investigate the matter and uncovers intrigue, only for the net of suspicion to close around him. Max von der Groeben, Marc Limpach and Matthias Schweighöfer round out the key cast.
The thriller also played at BFI London and Thessaloniki International Film Festival. Film Movement negotiated the deal with Munich-based Beta Cinema.
Hinterland is a FreibeuterFilm and Amour Fou Luxembourg production in co-production with Scope Pictures in Belgium and Lieblingsfilm in Germany. Ruzowitzky's The Counterfeiters won the Oscar in 2008. His credits include Cold Hell and Radical Evil.
"We've been fans of Stefan since he burst onto the international scene with The Counterfeiters," said Film Movement president Michael Rosenberg. "With Hinterland, he has truly pushed the visual and technical envelope to deliver a unique, immersive thriller that's sure to intrigue movie lovers across the board."