Cassandra Carias also joins business affairs team.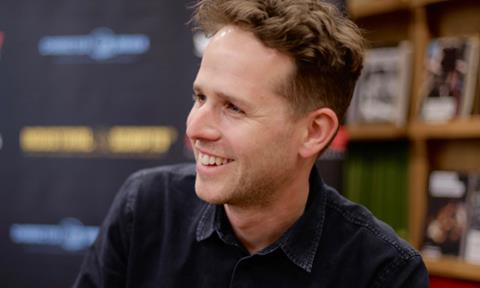 Ollie Madden has been appointed as head of creative at Film4, joining from Kudos where he was executive producer.
He replaces Rose Garnett who left in February to head up BBC Films.
Madden previously worked at Warner Bros, Intermedia and Miramax before he joined Kudos as head of film in 2011. His credits include Spooks: The Greater Good, the Sherlock Holmes franchise, Magicians and upcoming BBC1 mini-series Gunpowder. The search for candidates was carried out by recruitment firm Mission Bay.
Cassandra Carias has been appointed head of finance, where she replaces Harry Dixon, who left in March to join House Productions. Starting in August, she is currently head of legal and business affairs at eOne Features.
She previously worked at Harbottle and Lewis for 14 years, rising from trainee to senior associate. She also had an 18-month secondment to Working Title Films. She has worked on Eye in the Sky, Les Miserables, The Theory of Everything and Stan & Ollie.
Film4's development slate includes projects from Kevin Macdonald, William Oldroyd, Babak Anvari, and Iain Morris, as well as films in production or post-production from Martin McDonagh, Steve McQueen, Andrew Haigh, Mike Leigh, Asif Kapadia, Clio Barnard, Lenny Abrahamson, Yorgos Lanthimos, Stephen Merchant and Lynne Ramsay.
In May Film4 boss Daniel Battsek confirmed that the division had secured a £25m budget for 2017/18 for the second year in a row.
Battsek said of the appointments: "I have long been an admirer of Ollie's skills and am thrilled to have his depth and range of experience on board heading up our creative team. Cassandra comes with such an impressive wealth of knowledge and understanding of our business, and will be a huge asset as we navigate the changing landscape of film finance and distribution models."
Ollie Madden said: "I've had a creative crush on Film4's output from my earliest days in the business, and it will be a real privilege to be involved in the kind of daring, innovative films they have long been associated with. I can't wait to get started."
Cassandra Carias added: "I'm excited to now join Film4, which is such a revered bastion of the British film industry. Stepping into Harry's role offers a rare chance to bring business affairs and finance together."
Photo Credit: Industrial Scripts