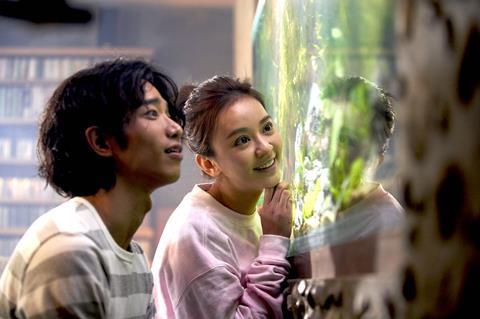 Fox Networks Groups Asia (FNGA) has come on board as co-producer to six Chinese-language films produced by Singapore-headquartered mm2 Asia and featuring rising talents from Hong Kong, Malaysia, Singapore and Taiwan.
FNGA will have the exclusive pay-TV broadcast and digital rights to the films, which will be aired on Star Chinese Movies and streaming platform FOX+.
Two of the titles are from Taiwan: Welcome To The Happy Days director Gavin Lin's More Than Blue, which features popular Taiwanese idols Jasper Liu and Ivy Chen in a remake of the Korean romance of the same title; and Tommy Yu's Girls, Be Ambitious! about two former adult film stars who are forced into erotic wrestling.
Two are Cantonese-language features from Hong Kong: boxing fantasy 1 Sec Champ by Chiu Sin Hang, who co-directed 2017 release Vampire Cleanup Department; and horror film Walk With Me, starring Michelle Wai and Qi Yuwu and directed by Malaysia-based filmmaker Ryon Lee (Show Me Your Love).
The last two films are by debut directors: Malaysian filmmaker Quek Shio Chuan's Guang is about an autistic young man who likes to collect glassware, while Jacen Tan's Zombiepura, starring Alaric Tay, is Singapore's first zombie film.
mm2 Asia CEO Chang Long Jong said: "Nurturing and developing new talents has been an integral part of our content business and will continue to be one of our key missions. Our own growth story serves to inspire us to groom and support our industry talents."
Cora Yim, svp and head of Chinese entertainment and original production at FNGA, said: "This year we will be increasing the volume of our original production, both films and drama series."
Last year, FNGA produced two original mini-series, The Trading Floor and Stained, both scheduled to premiere soon.