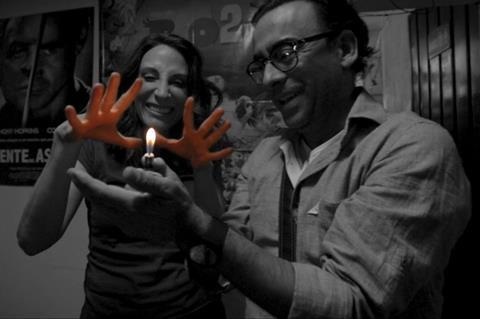 Buenos Aires-based FilmSharks has licensed a raft of Spanish-language titles to Disney-owned Star Channel in Latin America and Lionsgate's Pantaya.
Juan Carlos Carrasco's Mexican rom-com Love Can't Wait (El Amor No Puede Esparar) stars comedy lead Adal Ramones (Cantinflas, No Manches Frida) and Monica Huarte (My Best Friend's Wedding) as two people who connect while trapped in a video store. HBO Latino holds US pay-TV and streaming rights.
The Star Channel package includes Maribel Verdu in comedy Empowered (Sin Rodeos) from Santiago Segura (Torrente comedy franchise), Paco Caballero's comedy Off Course… To China (Perdiendo El Este) with Julian Lopez, and Ines de Leon's rom-com thriller Get Her… If You Can (Que Te Juegas?) starring Javier Rey (Fariña) and Amaia Salamanca (Gran Hotel).
Guido Rud and his team have also struck a US deal with Lionsgate-owned OTT platform Pantaya on Off Course To China, and has licensed central European rights on Veronica Chen's Sundance 2020 selection High Tide to HBO Max and US digital rights to Somos TV.
Palace Film has picked up all Australia and New Zealand rights and Somos TV has acquired the US on Daniel Gimelberg's gay rom-com The Adoptants, which Sony holds for Latin America.
Rud said he has also struck a deal on Hugo Cardozo's hospital-set horror Morgue, which has almost sold out, to Programm Store for France.