EXCLUSIVE: Deals signed for Australia, New Zealand, the Baltics and Taiwan.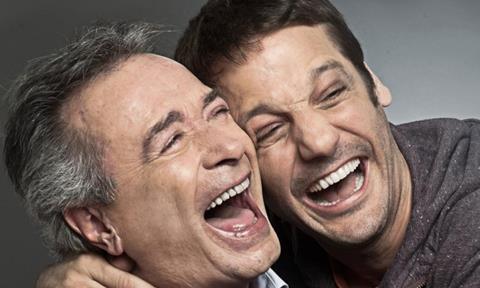 Buenos Aires-based FilmSharks has scored fresh deals on Inseparables, the Latin American remake of French smash Intouchables starring Coppa Volpi winner Oscar Martinez.
Marcos Carnevale directed the buddy film starring Martinez as a wealthy quadriplegic and Rodrigo de la Serna as his caregiver.
Rights have gone to Palace for Australia and New Zealand, Big Film for CIS and Baltics, and Cineplex for Taiwan. Global Eagle took airline rights and FilmSharks chief Guido Rud is in talks for the UK, Germany, France, Japan and China.
Buena Vista International distributed Inseparables in Argentina last year. Sony previously acquired the film for Mexico, Colombia and Chile TV/VOD, Paris for Brazil, and Wiesner Distribution for central America.
Film Movement holds North American rights excluding pay-TV and streaming, which HBO Latino previously licensed.