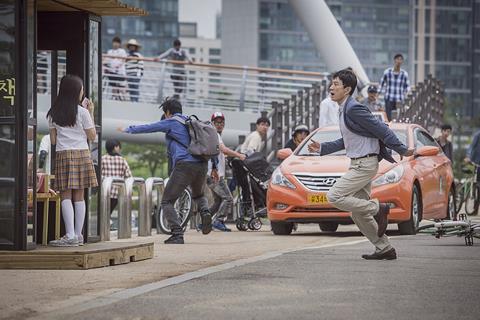 South Korean sales company Finecut has done additional sales on time-loop mystery A Day and Kim Jee-woon's The Age Of Shadows.
Starring Kim Myung-min (Deranged) as doctor who comes across a car accident that has killed his daughter, the high-concept film sees him live the painful day over and over, crossing paths with a paramedic played by Byun Yo-han (Madonna) who loses his wife in the same accident. They eventually recognize what's happening and join forces to try to change events, only to discover another hidden mystery.
The film sold to France (Kinovista), Germany and Austria (Viz Media Switzerland), Indonesia (PT. Overseas Korean Television Network), Italy (P.F.A. Films), Mexico (Just Real), Poland (Mayfly) and Spain (Festival Films).
Previous sales after its market debut in Cannes included deals to Brazil (Fenix Distribuidora de Filmes), China (Blue Media Times) and Japan (Klockworx).
Finecut also reports "strong interest" in remake rights for the high concept film from the US, France, Italy, Spain and Turkey.
Last year's period espionage hit The Age Of Shadows, starring Song Kang-ho, also sold to Benelux (Splendid Film), France (StudioCanal), Italy (Movies Inspired) and Poland (Mayfly).
Previous sales included deals to Australia & New Zealand (Madman Entertainment), Germany, Austria, Switzerland (Splendid) and Latin America (California Filmes).