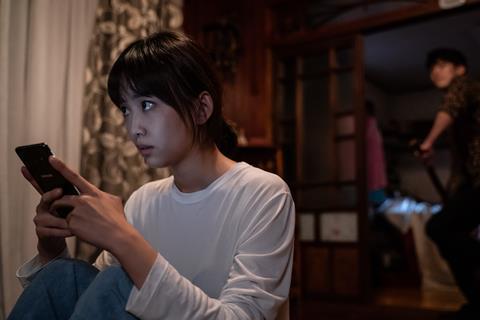 South Korean sales company Finecut has closed a raft of deals ahead of the EFM, led by a pick-up of crime thriller Midnight (working title) by The Jokers Films for France.
Finecut has also secured deals for action fantasy Slate, heist feature Pipeline and mystery thriller The Anchor.
Midnight marks the feature debut of director Kwon Oh-seung and follows a deadly game of hide-and-seek between a psychopathic killer and a deaf woman. It stars Jin Ki-joo (Little Forest) and Wi Ha-jun (Gonjiam: Haunted Asylum).
Slate, which premiered at Tokyo International Film Festival in November, has also been sold by Finecut to territories including Austria, Benelux, Germany and Switzerland (Splendid Film), Japan (Rights Cube) and Taiwan (MovieCloud).
The fantasy action film is director Jo Ba-reun's second feature after Gang, which was selected for the Busan film festival in 2019. Slate, which centres on an undiscovered actress who gets the chance to become a heroine in a parallel world, is set for a local release this spring.
Finecut has also sold Yu Ha's Pipeline to Japan (The Klockworx), Taiwan (Deepjoy Picture Corporation), Cambodia, Indonesia, Laos, Malaysia (including Brunei), Myanmar, Philippines, Singapore, Thailand and Vietnam (Clover Films Distribution).
Marking the latest feature from the director of A Dirty Carnival, Pipeline stars Seo In-guk (Reply 1997) and Lee Soo-hyuk (High School King Of Savvy) in a story about an underworld drilling prodigy who leads an oil heist on the biggest pipeline in Korea.
In addition, Finecut has closed multiple pre-sales deals on Jeong Ji-yeon's debut feature The Anchor to Austria, Benelux, Germany and Switzerland (Splendid Film), Taiwan (MovieCloud), Thailand (Sahamongkol Films) and Vietnam (Lumix Media).
Starring Chun Woo-hee from The Wailing and Han Gong-ju, the mystery thriller centres on a popular anchorwoman who receives a call from an unknown tipster asking her to report the tipster's murder.
Other titles Finecut will be selling at the virtual EFM include new pick-up The Medium, directed by Banjong Pisanthanakun (Pee Mak) and produced by Na Hong-jin (The Wailing), and Berlinale Competition title Introduction, directed by Hong Sangsoo, who won the Silver Bear for best director at last year's festival with The Woman Who Ran.