A 25-strong jury of critics will present five prizes to Arabic feature films that have played at international festivals.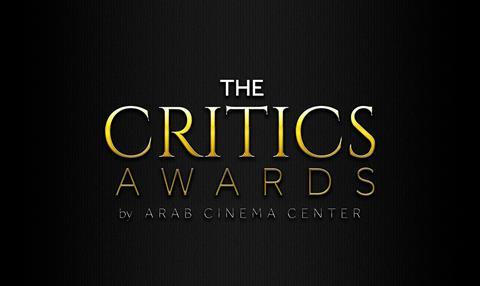 The Arab Cinema Center (ACC) will launch the inaugural edition of the annual Arab Critics Awards at this year's Cannes Film Festival in May.
Comprising of 26 film critics from 15 countries, the jury will crown the best Arab film productions in the following categories: best film, best director, best writer, best actress, and best actor.
The nominations for the awards will be selected according to the following criteria:
The films premiered in international film festivals outside of the Arab world during 2016
At least one of the production companies must be Arab, regardless of its method or percentage of participation in the film
The films must be feature-length films, fiction or documentary
Egyptian film critic Ahmed Shawky has been appointed as manager of the inaugural awards and its ceremony.
Alaa Karkouti, CEO of MAD Solutions (which organises the Arab Cinema Center events), commented: "The Critics Awards marks a first-time initiative that encompasses film critics from all over the world dedicated to Arab films within the strategy of Arab Cinema Center to add initiatives and events to every large-scale international film festival around the world. This is the first new addition for Arab Cinema Center in 2017 and more is yet to come."
Alaa Karkouti is currently attending International Film Festival Rotterdam.
The 26 critics on the jury are:
Ibrahim Al Ariss (Lebanon)
Ahmed Shawky (Egypt)
Ossama Abdel Fattah (Egypt)
Olivier Barlet (France)
Bashar Ibrahim (Palestine, UAE)
Deborah Young (USA)
Dragan Rubeša (Croatia)
Jay Weissberg (USA)
Hussam Assi (Iraq, USA, UK)
Hamadi Keroum (Morocco)
Khalil Demmon (Morocco)
Ziad Khouzaie (Iraq, UK)
Samir Farid (Egypt)
Sydney Levine (USA)
Tarek El Shennawi (Egypt)
Abdul Sattar Naji (Kuwait)
Ola Al-Sheikh (Palestine, UAE)
Kais Kassem (Iraq, Sweden)
Mohammed Bougalleb (Tunisia)
Erfan Rashid (Iraq, Italy)
Mohamed Rouda (Lebanon)
Nabil Hadji (Algeria)
Nadim Jarjoura (Lebanon)
E. Nina Rothe (USA, Italy)
Hauvick Habéchian (Lebanon)
Houda Ibrahim (Lebanon, France)