Directors UK and Creative Skillset programme aims to diversify directing talent in TV drama.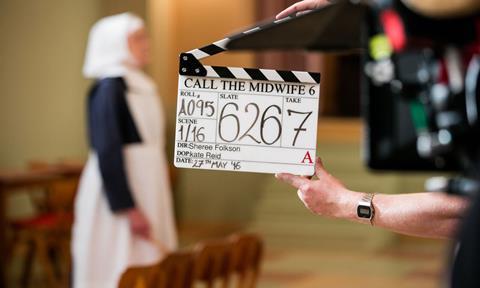 Directors UK and Creative Skillset have announced the first two directors who have been selected for their new high end TV drama directors career development programme.
Tina Gharavi and Samantha Harrie have been picked for the scheme, which was launched to help progress and diversify directing talent in TV drama.
They have been selected from more than 200 applicants to work on Kudos' The Tunnel: Vengeance and Neal Street Productions' Call The Midwife.
Four additional candidates will be announced later this year.
The scheme includes a 12-week paid placement with high end drama production companies and broadcasters across the UK, working alongside a show's lead director throughout the entire duration of the show.
Tina Gharavi, the BAFTA-nominated and award-winning filmmaker is working alongside director Gilles Bannier (Tin Star, In The Dark, The Tunnel: Sabotage) on The Tunnel: Vengeance, the Kudos produced thriller for Sky Atlantic.
Samantha Harrie, an RTS nominee, who made her TV debut on Channel 4 with single drama Call it a Night, has been selected to join BBC's award winning production Call the Midwife with Neal Street Productions, and will be working with director Syd Macartney (Last Tango in Halifax, The Syndicate, Call The Midwife).
Laura Adams, head of member services at directors UK, said: "It was incredibly difficult to narrow down the candidates, from over 200 applicants for the scheme, but both Tina and Samantha showed incredible skill and potential. In an already competitive industry, offering a unique opportunity for under-represented groups to learn and develop their skills within High End drama is necessary to help the industry to improve and diversify its current landscape and encourage aspiring directors."

Read more:
Eight UK film and TV diversity training schemes you need to know