The film, from the director of White God, was previously titled Superfluous Man.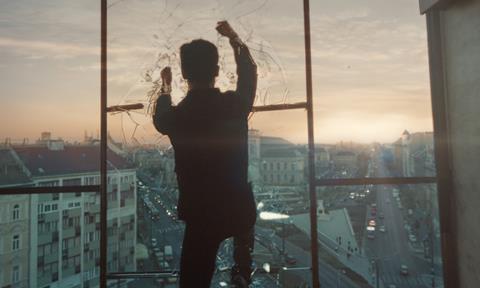 The first image from the new film by Kornél Mundruczó - Jupiter's Moon - has been released (see above).
It has been selected to play in competition at the 2017 Cannes Film Festival.
Match Factory is handling international sales on the project, which was previously titled Superfluous Man.
Kornél Mundruczó's last film White God won the Prize Un Certain Regard at Cannes in 2014.
Jupiter's Moon stars Merab Ninidze, György Cserhalmi, Mónika Balsai and Zsombor Jéger and was written by Mundruczó and Kata Wéber.
The film is about a young immigrant who is shot down while illegally crossing the border. Terrified and in shock, the wounded man can now mysteriously levitate at will. Thrown into a refugee camp, he is smuggled out by a doctor intent on exploiting his extraordinary secret.
Read more:
Cannes 2017: Official Selection in full