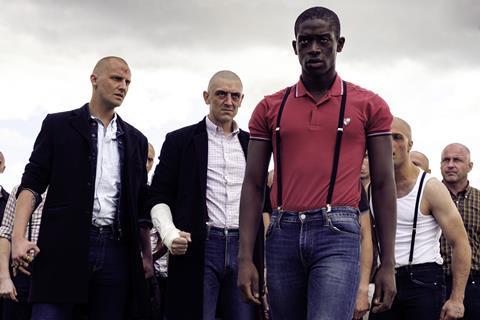 Screen can reveal the first look at Snowfall star Damson Idris in writer and director Adewale Akinnuoye-Agbaje's (Lost) autobiographical feature Farming.
Kate Beckinsale, Gugu Mbatha Raw and Cosmo Jarvis co-star in the coming-of-age story about a young British-Nigerian boy, fostered by a white working-class family in 1980s UK, who goes on to become the leader of a feared skinhead gang.
When all seems lost and he spirals into self-destruction, a benevolent teacher (played by Mbatha-Raw) offers him one last chance at redemption.
The film is produced by Michael London, Janice Williams, François Ivernel and Andrew Levitas. It is executive produced by Adewale Akinnuoye-Agbaje and co-produced by Miranda Ballesteros. Financiers for the film are Frédéric Fiore of Logical Pictures and Andrew Levitas of Rogue Black.
HanWay Films is handling international sales. WME Global is overseeing the US sale.