Behind the scenes footage from the next James Bond film offers glimpses of star Daniel Craig and director Sam Mendes.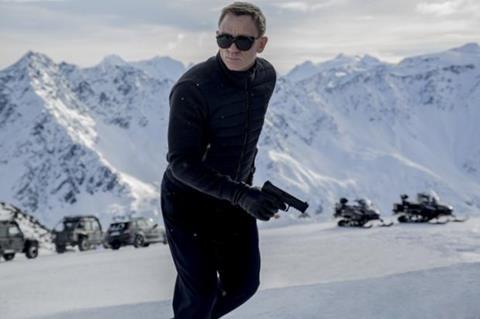 Nine months before release, Sony Pictures has teased a first look at the new James Bond film, Spectre, shot in Austria.
It marks the second film in the long-running spy series to be directed by Sam Mendes, following blockbuster hit Skyfall in 2012.
Daniel Craig returns as 007 and the footage includes comments from co-stars Léa Seydoux and Dave Bautista.
Shot in Solden, Austria, the featurette shows Craig dressed in black firing a shot and running towards a burning vehicle on a snowy mountaintop.
Spectre will be released Nov 6, 2015.