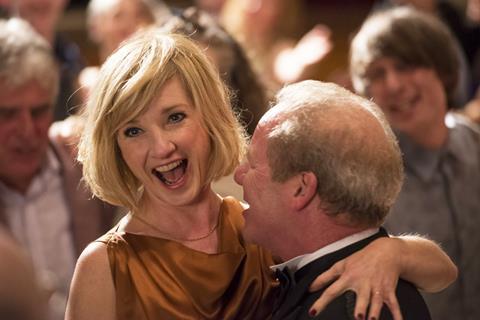 The first seven companies to sign up for a £500k ($649k) initiative to provide business support for Scottish TV and film production companies have been announced.
For the two-year pilot project, called FOCUS, Creative Scotland and Scottish Enterprise have allocated £250k each to be spread across 20 participating companies. These companies are expected to contribute a further £250k between them to create a potential £750k of total project funding.
The first companies selected are: barry crerar (Spite My Face), Bees Nees (Scotstar, Hamish), Black Camel Pictures (Castles In The Sky, Sunshine On Leith, pictured), Hopscotch Films (The Accidental Anarchist, I Am Belfast), La Belle Allee (Valhalla Rising, Seat In Shadow), Matchlight (The Highland Midwife, The Real Dr Zhivago) and Seventh Crow (Judas Goat, Sunsets and Silhouettes).
Each will now start working with an allocated expert to create a business development strategy for their company. The experts are creative industries consultants Olsberg•SPI, Mike Kelly from Northern Alliance, and digital content consultant Jen Topping.
The scheme is aimed at Scotland-based mid-sized companies who produce TV or film content, including animation. Applications from companies that wish to take part are still open on the Film City Futures website.
The scheme is delivered by Film City Futures in partnership with the Scottish Documentary Institute and is managed by business development manager Rebecca Thompson, who previously created Hot Tap Media and Social Screen.
A FOCUS statement said that many scottish screen production businesses are too small to afford business development and support functions in-house, which can stop them growing or remaining sustainable.
Check here for more information on the initiative.
Natalie Usher, Director of Screen at Creative Scotland, said: "Developed in consultation with the sector and funded in partnership with Scottish Enterprise, FOCUS is an exciting new initiative that will provide access to vital specialist business development support leading to a clear and resourced strategy for growth."