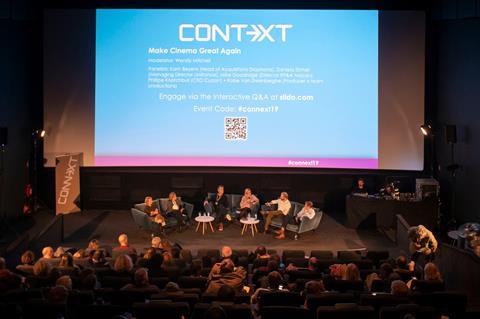 CONNeXT, the annual film and TV showcase run by Flanders Image, will be reimagined as a virtual event after the physical edition was cancelled due to the Covid-19 pandemic.
The event, which serves as an export platform for film and TV drama made in Flanders, has been titled RE>CONNeXT and will launch on October 4 – the date when the event was originally set to begin in Antwerp, Belgium.
The virtual edition will see creatives pitch new projects, present works-in-progress and show recently-completed features, documentaries and series. All presentations will remain online until the end of October.
For the first time a number of co-producers and co-financiers interested in the territory will be invited to take part. More information is set to follow in the coming months.
In a statement, Flanders Image and event manager Christian de Schutter said the move online followed feedback from numerous regulars of the three-day event and that the digital edition "promises to be larger than ever, with more projects (fiction and non-fiction, feature-length and serials) being presented".
Last year's CONNeXT reported a record number of 300 participants including festival reps from Cannes, Berlin and Toronto alongside sales agents, distributors, broadcasters and producers.
The event has previously presented titles such as Lukas Dhont's Girl, which won the Camera d'Or at Cannes in 2018, and Tim Mielants' Patrick, which picked up prizes at last year's Karlovy Vary and Fantastic Fest.
Flanders Image stated that it still hopes to host the fifth edition of CONNeXT in Antwerp from October 3-5, 2021.