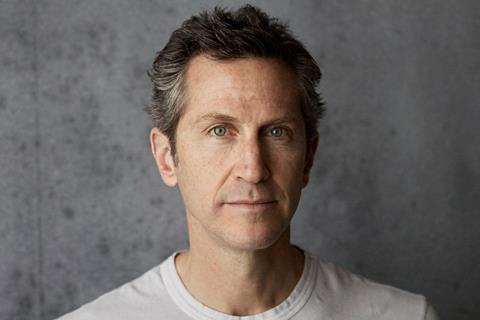 Former co-president of Lionsgate motion picture group and Summit Entertainment president Erik Feig has launched Picturestart with the goal of championing stories from diverse creatives with appeal to broad audiences and fandom communities.
Backed by investment from a number of media sectors and his own funds, Feig has secured equity investment from Warner Bros Pictures, which gets a first-look deal to co-develop, co-finance, and distribute features.
Nordic Entertainment Group (NENT Group) has struck a deal for first-look Nordic rights to select television productions as part of an equity investment that creates co-financing and development opportunities and expands NENT Group's US presence.
Children's publishing, education and media company Scholastic will provide Picturestart unique access to its IP for exploitation across various forms of media, and the partners will explore original content.
Endeavor Content will serve as co-financier and strategic advisor on select Picturestart projects. BRON Ventures, the equity investment division of BRON Media Corp, will serve as a co-producer and co-financier on select projects.
Feig produced and oversaw global blockbusters such as The Twilight Saga and The Hunger Games franchises, among many others including A Simple Favor, The Impossible, Sicario, Sinister, and 50/50.
"Erik is a super-talented and accomplished producer, executive and entrepreneur with an impressive ability to successfully navigate our evolving business," said Warner Bros Picture Group chairman Toby Emmerich. "He has great taste, great instincts and great filmmaker relationships. Warner Bros. Pictures and New Line are very proud and enthused to be both his financial and creative partner and look forward to many years of success together."
Anders Jensen, NENT Group president and CEO, said: "As the Nordic region's leading entertainment provider, we understand the passion of young adult viewers for exceptional storytelling. Picturestart is a unique opportunity to build a content frontrunner that engages this fast-growing audience across multiple platforms with a global appeal."
"Erik Feig's mission to launch Picturestart as a platform to discover and celebrate diverse voices perfectly aligns with our commitment at Scholastic to ensure every young person can see themselves portrayed in accessible, authentic stories," said Iole Lucchese, Scholastic chief strategy officer. "Erik's vision, talent and incredible team will enable us to bring Scholastic content to new audiences in innovative ways. We could not be more excited about what we can accomplish through this powerful partnership."
"Great storytelling that digs into who we are, who we want to become, who we love, and why we live is relatable to everyone no matter your stage or age in life," said Feig. "Creating a company that focuses on working with groundbreaking and innovative artists to tell transformative stories is something I am passionate about on a creative and business level and I am thrilled to be able to now focus on this robust category with both more precision and more scale and with the best-in-class of financing, distribution, and marketing options.
"I am incredibly proud of Picturestart's partnership and executive team and honored to have their support for this venture, as we look forward to creating the definitive home for great content that inspires and transforms us for this generation and generations to come."
Picturestart's executive suite includes executive vice-president of production Ryan Lindenberg from Berlanti Productions; executive vice-president of production Lucy Kitada from Michael De Luca Productions; and vice-president of production Jessica Switch from Studio 8, and before that Lionsgate, where she worked with Feig on Nerve.
Ziffren Brittenham, Venable and The Raine Group advised Picturestart on the transaction.