Czech actors Andrea Mohylová, Tomas Mastalir and Dama A Kral have signed to star in Robert Hloz's €1.7m sci-fi film Restore Point, the winner of the Screen International Best Pitch award at the Baltic Event co-production market in 2017.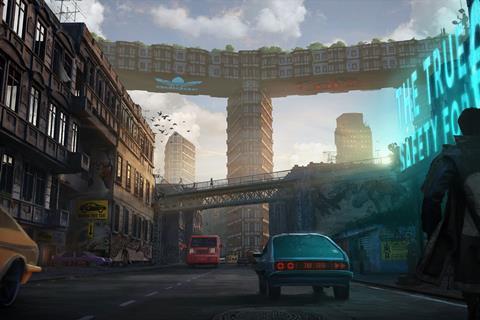 Producer Jan Kallista of Prague-based Film Kolektiv has confirmed the film is neaerly financed and principal photography is being lined up for early autumn 2019.
Restore Point is written by Tomislav Cecka and is set in a Europe of 2038.
After the pichng presentation in Tallinn last year, Kallista said production support was granted by the Czech national film fund. ¨Since then, we have been working mainly on closing the Czech deals to reach 55% of our total budget. which has also included the incentive support and private equity money,¨ he explained.
He is planning to raise a further 25% of the budget from a potential Slovak production partner, and is talking to co-producers in the Baltic countries and Poland. If secured, Kallista plans to apply for Eurimages funding and close the financing by next summer.
In addition to the Baltic Event, Kallista and Hloz had previously presented the project at financing forums in Hong Kong, Canada and South Korea.
Harö's Never Alone to shoot in autumn 2020
Finnish producer Ilkka Matila of Helsinki-based Matila Röhr Production Oy has confirmed that preparations are back on track for production of Klaus Harö's long gestating feature project Never Alone which won the Screen International Best Pitch Award at the 2011 edition of the Baltic Event.
Approximately €2.5m of the film's €4.3m budget is now in place, said Matila, and shooting is scheduled for autumn 2020.
¨For the rest of the funding, we are looking for a strong partner who could also have access to some bankable German name actors,¨ Matila explained. ¨We are also negotiating for a possible co-production with Estonia, Latvia and Sweden.¨
Harö's screenplay for the historical thriller is set in Helsinki in 1941 when the Finnish state made an alliance with Nazi Germany.