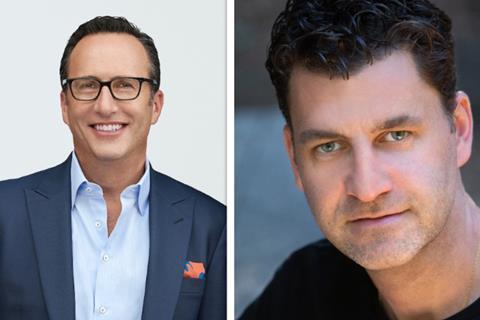 Fox Entertainment has acquired independent stalwart MarVista Entertainment and its library of more than 2,500 hours of programming.
MarVista CEO and founding partner Fernando Szew and his team will continue to lead MarVista, reporting to Fox Entertainment president of production strategy and operations Stefan Reinhardt, and focus on developing and producing content for Fox's digital platforms including ad-supported VOD (AVOD) service Tubi.
With a specialty in holiday-themed programming, MarVista said it has produced, distributed and sold 80 films across all genres annually. The acquisition fits into Fox Entertainment's strategy of expanding direct-to-consumer operations.
Recent third-party titles produced and distributed by MarVista include Amazon Prime's upcoming Christmas Is Cancelled, Netflix's Falling Inn Love, Disney's Under Wraps; Candy Coated Christmas for Discovery+ and Food Network; #FBF, a young adult film starring Ashley Judd; and Spanish-language film Operación Feliz Navidad for HBO Max in Latin America.
The company recently produced and/or distributed several titles for Tubi including thrillers Twisted House Sitter, The Deadliest Lie and holiday-themed A Chance For Christmas.
This marks the latest acquisition by Fox Entertainment after it bought entertainment platform TMZ and its media properties from WarnerMedia.
Moelis & Company, Latham & Watkins LLP, and Miller and Co. LLP represented MarVista in the transaction, while Paul Hastings LLP and Hogan Lovells LLP acted as legal advisors to Fox.