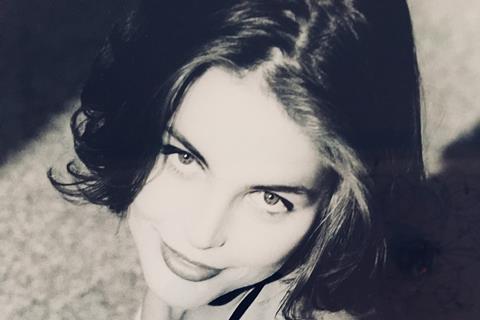 Dutch production outfit Rinkel Film has teamed with France's Bonne Pioche Story on a mini-series about sexual abuse at the highest levels of the French fashion industry.
Six-part drama Face It is an adaptation of 2020 novel Close-up, written by former Dutch model Thysia Huisman and based on her experiences in the fashion world including her alleged rape by former French modelling agent Jean-Luc Brunel in 1991.
Brunel has become notorious for his connections to late sex offender and disgraced US financier Jeffrey Epstein. Brunel was arrested in December 2020 and charged with the rape of minors by French prosecutors. He is now in prison awaiting trial.
Following the #MeToo movement and arrest of Epstein, Huisman was among the women who accused Brunel of sexual assault, in a French probe into alleged sexual exploitation of women and girls by Epstein and his circle.
Dutch producer Reinier Selen acquired the adaptation rights late last year and will produce the drama through his Amsterdam-based production outfit Rinkel Film, with Victoire D'Aboville of Paris-based Bonne Pioche Story.
Dutch director Simone van Dusseldorp, whose feature Owls And Mice screened at the Berlinale in 2016, has been appointed showrunner of the series and Eva K. Mathijssen, whose credits include fantasy horror series Heirs Of The Night, will lead the writing team.
The Dutch-French production is set to shoot in spring 2022 for delivery by early 2023, and casting is underway for the main roles of Thysia and Brunel.
The producers are also negotiating with broadcasters and streamers in both countries to secure the budget, with remaining finance to be sourced from international distribution, film funds and incentives.
"After reading the book and having multiple conversations with Thysia, I realised that her story is unique," said Selen. "As a young model she became a victim, which unfortunately at that time was not unusual. But as an adult woman and mother, Thysia turns the tables. She decides to track down the perpetrator and do whatever it takes to get him behind bars."
"Partly thanks to Thysia's relentless efforts, Brunel was arrested last December," added producer d'Aboville. "This makes her story powerful, hopeful and incredibly relevant."
Husiman's novel follows teenager Thysia, who dreams of becoming a model. Her dream comes true after winning a modelling contest but she quickly encounters cutthroat competition, endless demands and the dangers of an eating disorder. Aged 18, she is invited to visit a model scout at his home in Paris where her dream becomes a nightmare.
Huisman now lives with her family in Amsterdam and has forged a successful career in Dutch TV, working for more than 20 years as a director on reality shows including Big Brother and Project Catwalk.