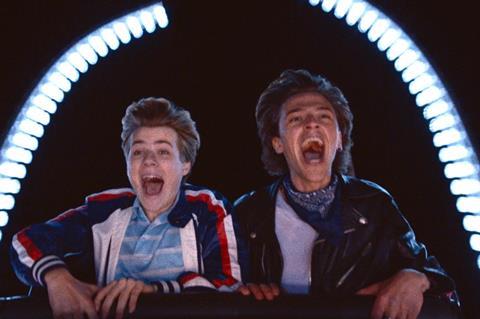 Music Box Films has picked up François Ozon's Summer Of 85 (Été 85), the TIFF selection and coming-of-age story that premiered in virtual Cannes.
Music Box plans a 2021 theatrical release on the first love drama, and previously handled Ozon's Potiche, Frantz, and By The Grace Of God.
Summer Of 85 centres on 16-year-old Alexis (Félix Lefebvre) and David (Benjamin Voisin), the mysterious and handsome 18-year-old who saves him when his boat capsizes on the coast of Normandy.
Alexis thinks he has met the person of his dreams, but their relationship may not last more than one summer.
"Summer Of 85 is a nostalgic, sensual story of passionate young love," said Brian Andreotti, director of theatrical distribution and acquisitions at Music Box Films. "We're proud to work with François Ozon again and bring this film to US theatrical and home audiences."
Andreotti negotiated the deal with Nicolas Brigaud-Robert, co-head of Playtime.