Paris-based Wild Bunch TV announces fresh deals to China and South Korea as well as major SVOD sale to Asia and MENA.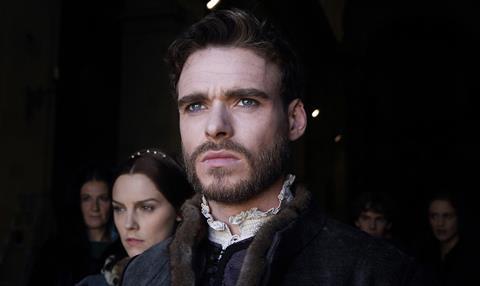 Frank Spotnitz's high-end Italian Renaissance drama Medici: The Masters of Florence is heading to Asia following a round of high-profile deals to the region.
Paris-based Wild Bunch TV has announced fresh sales to China (BlueMedia Times), the Philippines (ABS-CBN) as well as to South Korea, where it has been acquired by Green Narea Media.
The series has also been sold to burgeoning Malaysia-based SVOD player Iflix for 80 territories across Asia, Africa and the Middle East.
Other new deals include to Finland (YLE), Russia (MTV Networks), the Balkins (Dexins), Greece (Tanweer Alliances), Netherlands (Benelux Film Investment) and Turkey (Fabula Medya) for first window rights.
The series broke rating records in Italy when it aired on state broadcaster Raiuno last October, with early episodes drawing more than seven million spectators, or 30% of the audience.
Netflix launched the series in the US, UK, Ireland, Canada and India last December.
Previously announced deals include to the SFR/Altice Group for France and French-speaking Belgium and Luxembourg as well as to Germany (Sky), Latin America (Sony Pictures Television), Japan (Hulu) and Poland (Canal+).
The show was created by Spotnitz and Nicholas Meyer and produced by Lux in collaboration with the former's Big Light Productions and Wild Bunch.
Sergio Mimica-Gezzan directed the show starring Dustin Hoffman, Richard Madden, Annabel Scholey, Stuart Martin, Brian Cox and David Bradley.
The eight-part series revolved around the struggle of Cosimo and Lorenzo de' Medici to maintain the family's position of power and wealth in Florence following the death of their father Giovanni de' Medici (Hoffman) in mysterious circumstances.
A second series, focusing on the dazzling reign of Lorenzo de' Medici, or Lorenzo the Magnificent, has been announced for the beginning of 2018.