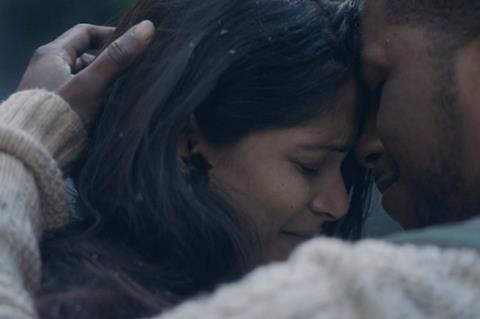 Santa Monica-based Myriad Pictures will launch sales in Toronto on the completed elevated sci-fi thriller Only starring Freida Pinto and Leslie Odom Jr.
Takashi Doscher (Still, A Fighting Chance) wrote and directed the story about a couple on the run from police and bounty hunters after a disease threatens to wipe out the female population. Pinto plays the person who may be the last female on earth.
New York City-based Gideon Tadmor developed, financed and served as executive producer on the film, and Eyal Rimmon (Summer '03, Swiss Army Man, Norman) and Gabrielle Pickle (Still) produced. Jim Kaufman is also an executive producer.
"The filmmakers, including the very talented director, Takashi Doscher, have created a dystopian world where women are becoming extinct," said Myriad chief Kirk D'Amico. "This highly original concept plays out via the extraordinary performances of Freida Pinto, Leslie Odom Jr. and the terrific supporting cast. We are excited to be bringing this suspenseful thriller (which challenges our everyday assumptions) to the international marketplace."
Takashi is developing his third feature film, a take on a Japanese creature feature kaiju film. He is also developing his first television show and podcast to be produced by Topic Studios and First Look Media in 2020.
Myriad's current slate includes supernatural thriller Fast Color starring Gugu Mbatha-Raw and David Strathairn; and the romance Above The Shadows with Olivia Thirlby, Alan Ritchson, and Megan Fox.