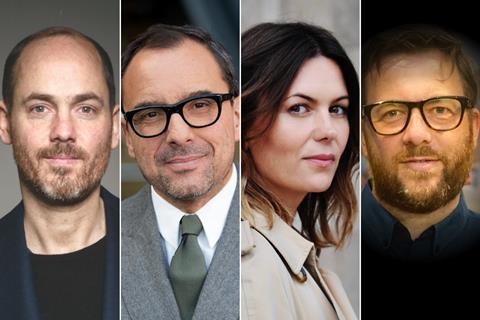 Fremantle has agreed a two-year, first-look deal with Nine Hours, the new production label set up by All Quiet On The Western Front director Edward Berger and partner Luke Rivett.
German director Berger recently secured nine Oscar nominations and 14 Bafta nominations for All Quiet On The Western Front. He is also the director of BAFTA winner Patrick Melrose as well as Your Honor, The Terror and Fremantle's Deutschland 83.
The two-year deal sees Fremantle become the primary home for all of Nine Hours' television projects. The global producer and distributor also has second-look access to Berger's new film pipeline.
Nine Hours has been launched by Berger and partner Luke Rivett, whose producer credits include Corner Office, Berlin Station and The Tomorrow Man, with producer Jeanne Tremsal (So Long Daddy, See You In Hell).
The agreement with Berger's Nine Hours is the latest creative partnership to be announced by Fremantle, which has first-look deals with Angelina Jolie, Sinestra's Johan Renck & Michael Parets, Nicholas Weinstock, Sarah Condon and the Larrain Brothers, as well as ongoing collaborations with writers and directors including Luca Guadagnino, Paolo Sorrentino, Neil Cross and Michael Winterbottom.
The partnership with Berger was spearheaded by Fremantle's Christian Vesper, who was recently promoted to CEO global drama, and Seb Shorr, EVP, commercial & business affairs. Lorenzo De Maio assisted on the deal.
Berger said: "Great drama comes from filmmakers who have an undeniable urge to tell their story. We intend to find and nourish these filmmakers in their endeavors to bring their grounded, intelligent and cinematic vision to the screen. We couldn't have found a more exciting partner than Fremantle for this dream."
Christian Vesper, CEO Global Drama at Fremantle, added: "We have long admired Edward's talent and creative vision since working with him on the Emmy-nominated series Deutschland 83. We are honoured that he has chosen to partner with us as he launches his new label Nine Hours and at such a seminal moment in his career."
Berger is represented by Range Media Partners, Casarotto Ramsay & Associates Ltd and Creative Artists Agency.