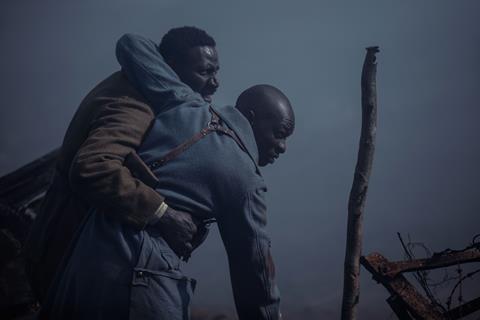 The French box office saw ticket sales hit 15.05 million admissions in January, a 41.3% jump up from the same month in 2022, but still 15.1% down from the 2017-2019 pre-pandemic average, according to figures from state film organisation the CNC.
James Cameron's Avatar: The Way Of Water (Disney) led the month and the film has sold 12.7 million tickets to date since its December 14 release in the territory. It is now the 18th most successful film in French box office history, but a far cry from Cameron's Titanic that sold more than 21 million tickets in the country back in 1997. However, Avatar: The Way of Water is expected to remain popular in February during French school holidays, and could surpass the 14.7 million admissions recorded for the film's first installment in 2009.
While no French films made it to the top 10 titles of 2022, 2023 is already looking promising for local-language fare. Mathieu Vadepied's French-Senegalese war drama Father & Soldier (released in France as Tirailleurs), starring and produced by Omar Sy, came in second place for the month (behind Avatar 2) and just became the first film released in 2023 to cross the one million admissions mark following its release via Gaumont on January 4. Marc Fitoussi's French comedy Two Tickets to Greece (Memento Distribution) starring Kristin Scott Thomas, Laure Calamy and Olivia Cote also made it into the top 5 titles in January, along with Damien Chazelle's Babylon (Paramount) and Puss in Boots: The Last Wish (Universal).
58 films were released in January 2023, up from 55 in January 2022, an average of 15 films per week. Last January, the French box office recorded 10.66 million admissions, up 17.74% from a Covid-ridden January 2021 and noticeably 39.9% down from pre-pandemic figures.
Guillaume Canet's big-budget Pathé title Asterix & Obelisk was released on Wednesday (Feb 1) and should keep the French box office healthy through the month ahead. The ambitious €66m film – the eighth-largest budget in French cinema history – was released on 950 screens across France and opened with 463,026 admissions, marking the best opening for a French film in the country in 10 years.
Other local crowd-pleasing titles that could woo moviegoers include February releases Philippe Lacheau's Alibi.com 2 (Studiocanal), Eric Barbier's Princes of the Desert (SND), Guillaume Nicloux's Lockdown Tower (Wild Bunch Distribution) and comedies Tristan Seguela's For Better and For Worse (Gaumont) and Laurent Tirard's Oh my Goodness! (Le Pacte) among others.