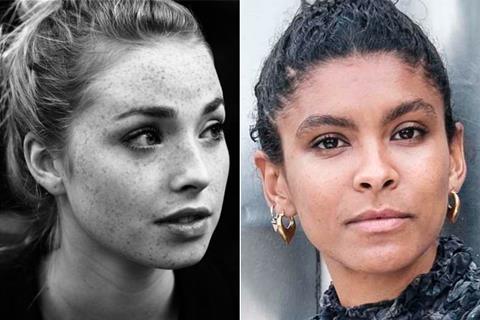 Screen Star of Tomorrow 2021 Thalissa Teixeira will star in the first section of Kink, an anthology film about desire, intimacy and sexuality that is the debut directorial feature of UK filmmaker Freya Mavor.
Written by Mavor, the first part of the feature will shoot in the UK at the end of March, with further parts from different writers filming across the next 12 months. Each segment will run between 20-40 minutes, with Mavor directing and curating the entire project.
It is produced by Isabella Speaight and Molly Murphy of Backscatter Productions, with Pietro Greppi of Lunapark Pictures.
Greppi's Lunapark was a BFI Vision awardee in 2020, and recently produced Peter Strickland's Berlinale 2022 selection Flux Gourmet. Tim Sidell, cinematographer on Flux Gourmet and Billie Piper series I Hate Suzie, will shoot Kink.
Speaight and Murphy founded Backscatter in 2019, making projects with a focus on female-led narratives made by female creatives. Kink is the company's debut feature.
Storyline and cast
Each segment will showcase a story navigating questions and dynamics relating to kink, and sexuality as a space of learning.
In the first segment, titled 'Chapter 1', Teixeira will play a woman processing a recent bereavement, exploring her sexuality and the world of kink as a means of processing her grief, as well as embracing joy.
Further cast for 'Chapter 1' include Dune and I May Destroy You actor Fehinti Balogun, plus Skye Laurie and Talitha Stone.
'Chapter 1' has been budgeted at £30,000, with a Kickstarter campaign for additional funding running until March 9.
Mavor is known as an actor for features including Sunshine On Leith, The Keeper and recent Berlinale selection About Joan, plus TV's Skins and Industry. She was named a UK Star of Tomorrow as an actor in 2013. Kink is her debut feature as director; she previously wrote and directed 2021 visual art series Ataraxia starring George MacKay, with whom Mavor co-runs performance show Oofledust.
Teixeira was named a UK & Ireland Star of Tomorrow last year, following roles in Channel 5's Anne Boleyn and BBC series Trigonometry.