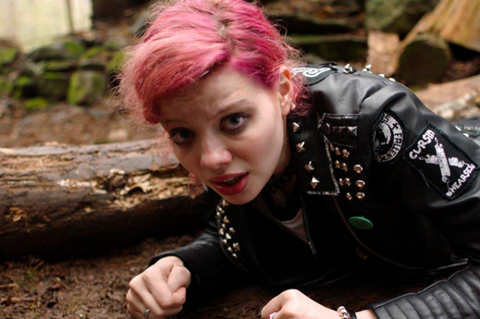 FrightFest, the annual UK horror and fantasy film festival held in London, has unveiled the lineup for its 19th edition this summer (August 23-27).
The festival, which takes place this year at Cineworld Leicester Square and the Prince Charles Cinema, will open with the UK premiere of punk rock-soundtracked slasher The Ranger.
It is the directorial debut of Jenn Wexler, who will be the first female director to open FrightFest and will be in attendance at the event. The film premiered at SXSW earlier this year.
Closing the festival is the UK premiere of Gaspar Noé's Climax, which premiered at Cannes last month. Screen's review described it as "a blazingly original, extremely disturbing film - a psychotropic street dance movie that turns into an orgiastic horror trip."
This year's event includes 70 films, of which 20 are world premieres.
Amongst the latter are Paul Hyett's 17th century period horror Heretiks, set in a priory; Padraig Reynolds' neo-slasher Open 24 Hours; and Jon Knautz's The Cleaning Lady, starring Alexis Kendra (Goddess Of Love).
The festival also has its first South African film with the world premiere of Jerome Pikwane's supernatural horror Tolkoloshe; plus the UK premiere of Mike Mort's stop-motion animated feature Chuck Steel: Night Of The Trampires following the film's debut at Annecy earlier this month.
Returning to the festival programme this year is French director Pascal Laugier with Incident In A Ghost Land. Laugier previously screened his 2008 feature Martyrs at the event.
'First Blood', the festival strand for 'raw talent', hosts four titles: Kevin Chicken's Perfect Skin, Aislinn Clark's The Devil's Doorway, Harry Lindley's CTRL and Ben Kent's F.U.B.A.R.
The festival will also host the world premiere of Chris Collier's documentary about the event itself, called FrightFest: Beneath The Dark Heart Of Cinema. The film is compiled of interviews plus footage from each previous event.
There will also be a spotlight on South American fantasy, with titles include Demian Rugna's Terrified, the European premiere of Ezequiel Endelman and Leandro Montejano's Dario Argento homage Crystal Eyes, and UK premieres of Gonzalo Calzada's Luciferina and Gustavo Leonel Mendoza's Cult Of Terror, a doc which looks at Latin and Spanish-speaking fantasy festivals.
Jeremy Dyson and Andy Nyman will host a live commentary screening of their film Ghost Stories, co-written and directed by the pair and starring Nyman.
In April this year FrightFest launched a distribution label called FrightFest Presents in partnership with Signature Entertainment . The collaboration will see Signature and their partners release a selection of titles curated by FrightFest.