Genre festival reveals masterclasses and film programme.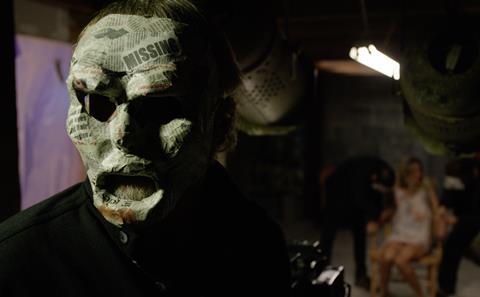 Horror Channel FrightFest (Aug 25-29) has unveiled the line-up of events and movies for its 2016 edition, set to be held at the Vue cinema in London's Shepherds Bush.
Screen will host a panel on the future of the UK horror film industry, followed by the first Screen International Horror Rising Star Award [click here for the shortlist].
There will also be a horror writing master class with writer-director James Moran; a women in horror symposium; a special effects demo from maestro Dan Martin; and a discussion by filmmaker Paul Davis – who made John Landis approved doc Beware The Moon - marking the 35th anniversary of An American Werewolf In London.
The festival is also set to screen H.G. Lewis' 1963 gore classic Blood Feast, which is getting a 4K restoration from Arrow.
The FrightFest audience will be the first in the UK to see The Neighbor, directed by Marcus Dunstan (The Collection).
The festival will also host the European Premiere of Gregg Bishop's Siren, adapted from the 'Amateur Night' segment contained in the horror anthology V/H/S.
FrightFest's guest list includes Gary Stretch and Sean Brosnan, star and director respectively of opening night film My Father, Die.
Other guests include:
Pet director Carles Torrens and star Dominic Monaghan
They Call Me Jeeg Robot director Gabriele Mainetti
Ibiza Undead director Andy Edwards and cast including TV presenter & DJ Alex Zane
The Chamber director Ben Parker and cast including Rebecca Salt and Johannes Kuhnke
Offensive director Jon Ford and cast including Lisa Eichhorn
Benavidez' Case director Laura Casabe
The Love Witch director Anna Biller
Beyond The Gates stars Jesse Merlin, Chase Williamson and director Jackson Stewart
Blood Fest director Marcel Walz
Blood Hunters star Peter Blankenstein and director Tricia Lee
Broken stars Morjana Alaoui, Mel Raido, Craig Conway and director Shaun Robert Smith
Crow director Wyndham Price plus cast including Danny Webb, Elen Rhys & Jason Hughes
Downhill star Natalie Burn with director Patricio Valladares
Egomaniac stars Nic Lamont, Adam Rhys-Davies, Dan Palmer with director Kate Shenton
Enclosure director Patrick Rea
Found Footage 3D director Steven DeGennaro with stars Scott Weinberg and Scott Allen Perry.
In addition, actress-director-writer Alice Lowe will introduce exclusive footage from Prevenge, the revenge saga the Sightseers star directed whilst pregnant, and the world premiere trailer promo for Mike Mort's Night Of The Trampires, with Mort in attendance.
More details available at http://www.frightfest.co.uk