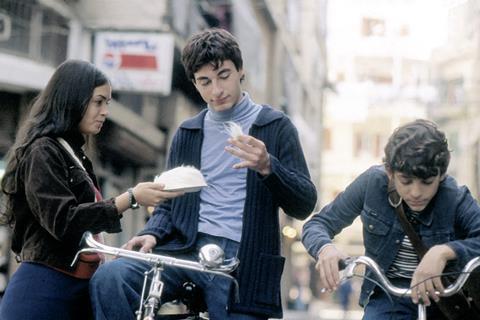 Front Row Filmed Entertainment and partner Kuwait National Cinema Company (KNCC) are joining forces with leading Emirati arthouse venue Cinema Akil on a series of screenings aimed at raising funds for the victims of the explosion in Beirut last week.
Under the initiative, dubbed the Beirut Disaster Relief Screenings, the partners will screen Ziad Doueiri's West Beirut and Nadine Labaki's Where Do We Go Now? at the cinema on August 14 and 15.
All proceeds from the ticket sales will go to the Lebanese Red Cross relief efforts.
At least 159 people died and 6,000 were injured in Beirut on August 4 after 2,750 tonnes of ammonium nitrate being stored in the city's industrial port detonated. The blast which destroyed parts of the city also left 300,000 residents homeless.
It came at an already difficult time for the Lebanese population as they endure a severe economic crisis which has been further exacerbated by the Covid-19 pandemic.
Doueiri's 1998 drama West Beirut follows three teenagers as they explore the city against the backdrop of the outbreak of the Lebanese civil war in 1975. It was Lebanon's submission to the 1999 Oscars but was not nominated.
Labaki's drama Where Do We Go Now? debuted in Cannes Un Certain Regard In 2011. It revolves around a group of Lebanese women who unite against religious tensions in their village.
Front Row CEO Chakra said that both he and a number of his staff had close links with Beirut.
"I am part Lebanese and spent a large chunk of my youth in school and university in Beirut. Same applies to some of our team. The place is near and dear to our hearts," he said. "Seeing the damage from that explosion truly affected us all at Front Row and these screenings with our close partners Cinema Akil are a way for me to give back to my home country. I'm confident in Lebanon's people and in their ability to always rise above tragedy and move forward."
"Both West Beirut and Where Do We Go Now? are reflections of a Lebanese society that through unity, work to overcome the conditions of a volatile political geography," he added.
Based in Dubai's Alserkal Avenue arts centre in the city's Al Quoz district, Cinema Akil was created in 2018 by Butheina Kazim (a Screen Future Leader in 2019) and is one of the key arthouse venues in the Gulf region.